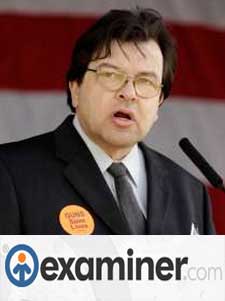 USA –-(Ammoland.com)- The first of a three-part joint staff report on the Operation Fast and Furious "gunwalking" investigation prepared for House Committee on Oversight and Government Reform Chairman Darrell Issa and Senate Committee on the Judiciary Ranking Member Charles Grassley was issued Tuesday in Washington. D.C.
"This report chronicles the fundamentally flawed firearms trafficking case from the perspective of the United States Attorney's Office and the Bureau of Alcohol, Tobacco, Firearms, and Explosives," the preface states. "Part two will look at the devastating failure of supervision and leadership by officials at Justice Department headquarters, principally within the Office of the Deputy Attorney General, and within the Criminal Division. Part three will address the unprecedented obstruction of the investigation by the highest levels of the Justice Department, including the Attorney General himself."
Continue reading on Examiner.com http://www.examiner.com/article/congressional-fast-and-furious-report-released-advance-to-chosen-few
About David Codrea:
David Codrea is a long-time gun rights advocate who defiantly challenges the folly of citizen disarmament. He is a field editor for GUNS Magazine, and a blogger at The War on Guns: Notes from the Resistance. Read more at www.DavidCodrea.com.