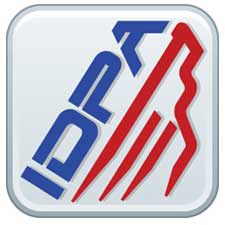 BERRYVILLE, Ark. –-(Ammoland.com)- The fastest growing shooting sport is about to grow even larger as the International Defensive Pistol Association (IDPA) announced that ACADEMI, a leading, privately-held training and security solutions provider serving government and commercial customers worldwide, will host an 'Intro to IDPA' seminar Tuesday evening, October 9, 2012 at their facility in Salem, Conn.
"ACADEMI is very pleased to hold this first-ever IDPA seminar at our Salem facility. It's exciting for us to host this event for our local customers and we look forward to holding more events in the future," said Kevin Walker, ACADEMI's vice president of training services.
The 'Intro to IDPA' seminar will take place from 6:00pm to 10:00pm and will be taught by Mike Critser, Dave Galante of Colt and Tom Yost of Smith & Wesson. Designed for those new to IDPA competition, the seminar will cover safety, equipment, rules, scoring, proper use of cover and what to expect at your first match.
Pre-registration is not required and those interested in getting started in IDPA competition are encouraged to attend. The seminar will include both classroom time and range time.
Participants will need the following gear:
– Handgun
– Holster
– 3 Magazines (total), or speedloaders for a revolver
– Magazine or speedloader pouches
– Approximately 100 rounds of ammunition
– Concealment garment (such as a vest)
– Eye protection, hearing protection and a hat
For more information on ACADEMI's 'Intro to IDPA' seminar, contact Chris Fleming at [email protected] or call 252-435-2050. ACADEMI's facility is located at 79 New London Road, Salem, Conn. 06420.
Fore more information on IDPA visit www.IDPA.com. You can also connect with IDPA online by [email protected] on Twitter, like ShootIDPA on Facebook, watch IDPA TV, or check for regular updates on the DOWN ZERO Blog.
About ACADEMI:
ACADEMI is a leading provider of training and security services in support of the U.S. Government and other customers, focused on worldwide operations including counterterrorism, force protection, law enforcement and security operations. The company serves multiple U.S. Government Agencies, the U.S. Department of Defense and numerous law-enforcement and commercial customers. ACADEMI's proven ability to provide turnkey, end-to-end training and technical services, along with its unmatched track record of exceptional performance, has enabled the company to establish a competitive advantage well-recognized by its customers. For more information, please visit www.ACADEMI.com.