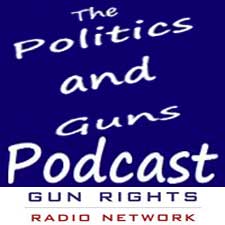 USA – -(Ammoland.com)- The Politics and Guns Podcast is pleased to announce 2 additions to the on-air staff to complete the expansion of it's staff.
The first of 2 people to join the show is Mick Swagger, Mick has 10 years of military experience with 5 of those being in law enforcement.
Mick is involved in the open carry movement and has organized a growing open carry movement in the great plains states. Besides contributing gun reviews Mick will be contributing political opinions and doing gear reviews.
The Second person to join the staff is Toby Lee. Toby is a 4 tear Air Force veteran, and has hobbies that involve motorcycles and online gaming as well as reloading ammunition and being a general firearms enthusiast.
Mick and Toby join Raquel Qkyay, a writer for Human Events and Tea party activist, and Paul Lathrop the founder of the Politics and Guns podcast on the show weekly.
Check Out: Episode 60 – GRPC 2012 Orlando: https://traffic.libsyn.com/politicsandguns/Episode_60_-_GRPC_2012_Orlando.mp3
The Politics and Guns Podcast is a weekly show on the Gun Rights Radio Network that focuses on the news and events that surround the 2nd Amendment and our basic liberties as well as offering guns and gear reviews. Visit: the Politics & Guns Podcast at www.politicsandguns.com