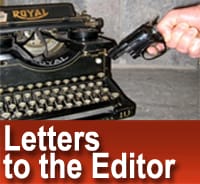 USA –-(Ammoland.com)- It was w terrible tragedy in Newtown, CT. I Don't know anyone that isn't shocked by this event, but the gun control discussion that currently permeates the airways is misdirected or at the very least incomplete.
As a life member of the NRA, clearly my pro-gun stance is known to family, friends and coworkers.
My opinion is that the discussion – if we're going to discuss firearms – is incomplete if we don't also discuss (1) the mentally ill that are no longer institutionalized, (2) school unions and districts that either choose not to have armed guards or peace officers (School Resource Officers) on campus, or deny CCW carrying teachers from bringing their firearm on campus, and (3) the desensitizing of an American populace through violent video games, violent music, and violent television shows or movies.
At the end of the day its apparently simpler to blame firearms, and of course insult law abiding and responsible firearm enthusiasts. But jumping to an easy conclusion isn't just lazy, it is dishonest.
And then of course there's my not-so-hidden conservative leaning. I seriously doubt in the coming days there will be any real discussion of the mentally ill, 'good guy' guns on campuses, and there most certainly will not be a serious discussion violent entertainment.
Both teacher unions and the Entertainment industry lean to the left of center in many cases, and in some cases make no apologies for their obvious biases.
The recent election serves as an example of that.
This would be the same teacher unions that would tell us to be politically correct when speaking, because words have meaning – but then post nonsensical policies and signs like 'Gun Free Zones', creating a stupid false sense of security.
Or an Entertainment industry that likely makes billions of more dollars a year depicting more violence than do firearm manufacturers. And I certainly do not believe those politicians like President Obama, Ca. Senator Feinstein and NY Mayor Bloomberg. These three and their like minded peers will only frame their very linear discussions about violence by advocating gun control and gun bans, without daring to upset their donors in the teachers unions and Entertainment industry. The media mocks, chortles and agitates that the NRA owns politicians, but never really discuss who owns the left.
The media and Left will discuss with great seriousness the importance of banning firearms – the same 200+ million firearms they claim are in the US. Oddly, when it comes to illegal immigration the left and the media tell us we need 'sensible reform' since it is impossible to round-up and deport an estimated 12 million illegal aliens.
If we can't find 12 million of the unlawful roaming the streets, how do they plan on finding the 200+ million firearms? Registration accuracy varies from state to state.
In a nut shell, its hard for the Left to find those hidden and elusive future Democratic voters, so don't try – But it should be fairly doable to disarm an estimated 75 million lawful Americans.
I think I'll simply keep supporting the National Rifle Association and the National Association of Gun Rights and patiently wait for some honest discourse from the media and politicians – I just won't hold my breath.
Ruben Navarro