The Assault on Your Rights Has Started in Santa Fe: Rep. Miguel Garcia Introduces Private Firearm Transfer Ban, Gun Tax and Firearm Registration Bill.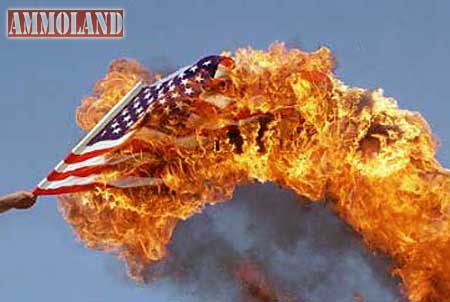 Charlotte, NC –-(Ammoland.com)-  Gun control advocates are wasting no time.  On the second day of the sixty-day legislative session in Santa Fe, Representative Miguel Garcia (D-ABQ) introduced House Bill 77, imposing sweeping restrictions on firearms sales in the State of New Mexico.
HB 77 restricts ALL private transfers of firearms – not just those taking place at gun shows – including those between family members, friends and co-workers.  Any person who is not a federal firearms licensed dealer (FFL) would have to contact the New Mexico Department of Public Safety prior to transferring any firearm to any prospective purchaser, provide the department with detailed information on the firearm being sold and the person to whom the firearm is being transferred, and get approval from the department before the transfer is completed.  This includes transfers between relatives, friends and co-workers.  In order to accomplish this, this bill sets up a state-level criminal records check system, which will be subsidized and paid for by lawful gun buyers.
HB 77 imposes a $25.00 fee on private gun transfers – $35.00 if the transaction occurs at a gun show – constituting a tax on gun purchases.  Lawful gun buyers shouldn't be forced to pay for a system that's being created under the guise of public safety – all taxpayers should bear the brunt of this cost.  The FBI-run National Instant Criminal Background Check System (NICS) which FFLs use imposes no "user fee" on prospective gun buyers.
HB 77 creates a state registry of legal firearms transferors and purchasers.  Private sellers would be required to provide the state Department of Public Safety with the name, address, and telephone number of the transferor; the make, model, caliber, and serial number of the firearm being transferred; and the name, date of birth, race, sex and address of the buyer.  DPS is required to retain a record of this information for five years.  Under NICS, FBI is required to destroy all records of approved purchasers by the next business day.
Additionally, HB 77 imposes recordkeeping requirements on private sellers, requiring them to maintain records of approved transfers for five years, and it contains no privacy protections to prevent (or detect) a person using the system to run a background check on someone for purposes other than a gun purchase.
This measure has been referred to two committees – House Judiciary and House Appropriations – and it could soon be set for a public hearing in the first committee.  Please check www.nraila.org for updates on scheduled action on this measure.  In the meantime, it is critical that you contact House committee members, as well as your own state Representative, and urge him or her to OPPOSE HB 77!
Contact information for House Judiciary Committee members can be found here.
Contact information for House Appropriations Committee members can be found here.
To determine your state lawmaker and obtain their contact information, click here.
For more information on restrictions on private transfers, please click here.
About:
Established in 1975, the Institute for Legislative Action (ILA) is the "lobbying" arm of the National Rifle Association of America. ILA is responsible for preserving the right of all law-abiding individuals in the legislative, political, and legal arenas, to purchase, possess and use firearms for legitimate purposes as guaranteed by the Second Amendment to the U.S. Constitution. Visit: www.nra.org