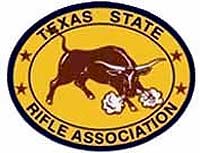 Houston, Tx –-(Ammoland.com)- The 2013 session of the Texas Legislature began the 2nd Tuesday in January and crawls along as usual.
Last week the House finally announced committee assignments and bills will begin to be assigned to those committees for a public hearing. The various standing committees, both House and Senate, have a traditional jurisdiction over certain parts of Texas law; however, any bill could actually "land" in any committee.
Important Legislative Committee Assignments
Most gun bills filed in the Texas House are directed to the House Committee on Homeland Security and Public Safety. The new chairman is Rep. Joe Pickett (D-El Paso) ,Vice-Chairman Rep. Allen Fletcher (R-Tomball) /
Committee members include:
In the Senate, gun-related legislation is most often directed to the Senate Committee on Criminal Justice. As in past sessions, the chairman is State Senator John Whitmire (D-Houston) ,the vice chairman is Senator Joan Huffman (R-Houston)
Committee members include:
Committees members and chairmen are selected by either the Speaker of the House for a House committee or by the Lt. Governor in the Senate. House members and Senators request their committee assignments. However, often chairmen are selected by seniority, in addition to assignment requests, previous service, and personal background.
Today in the Texas Legislature
Hot topic bills for Texas gun-owners include:
This list above highlights only a few of the many pro-gun bills filed in Texas so far this session. Filing ends the first week in March.
More information can be found at http://www.legis.state.tx.us
Welcome to the hundreds of new TSRA members. Thank you for joining and keeping Texas strong.
Keep in mind that political action committee funds (PAC) need to be replenished before the next election cycle so we can help re-elect those who help us in the Texas Legislature. Go to www.tsra.com
Keep the faith,
Legislative Director
Sincerely, Alice Tripp Legislative Director Texas State Rifle Association
About:The Mission of the Texas State Rifle Association is to protect and defend the inalienable rights of the individual Texan to acquire, possess, transport, carry, transfer ownership and enjoy the right to lawful use of firearms for self preservation, for the defense of family and property and the common defense of the Republic and the individual liberties of the people. Visit: www.TSRA.com