NRA News Report: Media Misinformation | Nancy Cordes – CBS News – January 31, 2013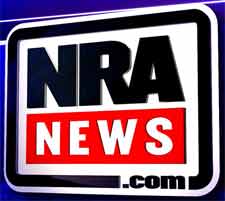 Fairfax, VA –-(Ammoland.com)- NRA-News is a valued partner that continues to cover breaking gun rights news with a new and improved short video format in the "NRA News Minute" videos.
To view the current firearms or gun rights news video, please click above:
In an effort to combat anti-gun biases in the mainstream media, Cam Edwards from NRA News breaks down and rebuts media misinformation.
Today's expose sheds light on the claims by Nancy Cordes of CBS News that the hand gun use in the shooting of Gabrielle Giffords was in fact an assault weapon.
"I guess made up phrase [like assault weapon] it can mean anything you want it to", says Cam Edwards
About:
Established in 1871, the National Rifle Association is America's oldest civil rights and sportsmen's group. Four million members strong, NRA continues its mission to uphold Second Amendment rights and to advocate enforcement of existing laws against violent offenders to reduce crime. The Association remains the nation's leader in firearm education and training for law-abiding gun owners, law enforcement and the military. Visit: www.nra.org