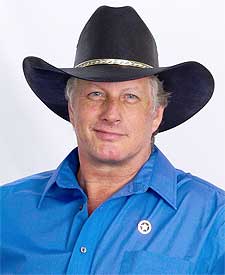 Colorado –-(Ammoland.com)- Bill identifies the number one promoter of gun violence in America, the Hollywood Entertainment industry.
Hollywood glorifies gratuitous violence in movies, videos and games. Do you, president Obama, have the guts to take on your biggest contributors? I think not.
The NRA does more than any other organization in the world to teach gun safety and proper gun handling   Their Eddie Eagle Gun Safe Program has taught millions of kids what to safely do if they find a gun.
About Wild Bill for America:
Bill grew up in the Colorado Rockies and had a successful career in law enforcement, serving as both a Deputy Sheriff and a Deputy U.S. Marshal. He is a graduate of the Colorado Law enforcement Academy, the Federal Law Enforcement Academy and the U.S. Marshal's Academy. Prior to law enforcement Bill served with the U.S. Marines as a Corpsman.
As a security specialist, Bill has tackled Islamic violence and intimidation head on, recruiting and training security teams to protect missionaries serving around the world. Having studied Islam intensely and seen how it operates first hand, Bill is well qualified to speak out about the dangers this religion presents.
As one of the first Tea Party members Bill continues his policy of speaking the truth boldly and encouraging others to do the same. Visit: www.wildbillforamerica.com