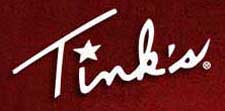 Covington, GA –-(Ammoland.com)- Tink's introduces the unique Hot Shot scent-dispersal system of spray lure attractants designed for longer-range attraction.
Unlike the traditional aerosols, this bag-in-a-can system features an internal bag designed to separate the lure from the pressurizing agent to prevent contamination.
Since the lure is not diluted with propellant, only 100% pure lure is dispensed.
When depressed, the tip emits a super-fine mist that drifts wider and farther for extreme scent dispersal and coverage.
The silent spray tip won't spook game and provides consistent spray without "spitting." In fact, you can spray the lure at any angle, even upside down.
Pressurized with compressed air, the eco-friendly Hot Shot Spray Lures spray longer than traditional aerosols, allowing total evacuation of the product from the can, so no spray is wasted.
The Tink's Hot Shot lure attractants are available in Tink's #69 Doe-In-Rut, Tink's #1 Doe-P, Trophy Buck, Glazed Donuts (for bear), Power Moose, Predator Mist and Sweet Weed, a food-attractant version for deer.
For a silent, consistent and effective lure attractant unlike anything else on the market, check out Tink's Hot Shot Spray Lure — no doubt the next best thing in lure attractants.
For more information, check out www.tinks.com.