More Restrictive Amendments Being Considered. Contact Your State Delegates IMMEDIATELY!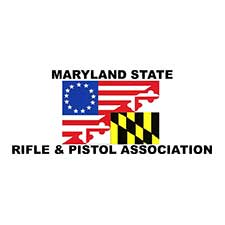 Maryland –-(Ammoland.com)-  Right now in Annapolis, state legislators are considering amendments to Senate Bill 281, Governor Martin O'Malley's deceptive and far-reaching attacks on your right to self-defense.
Time is of the essence: a vote could occur at any time and the list of horrible anti-gun amendments is long.
Call your state Delegate or Delegates immediately and urge them to stand strong and oppose SB 281, and all anti-gun amendments.
With the 2014 elections next year, it is important to keep in mind that a vote in support of an amendment that bans "only" specific guns by name or model, or an amendment that bases your ability to defend yourself on whether or not your firearm has purely superficial features is still a gross overreach of power and an infringement on our fundamental rights. There is no room for compromise. Residents of Maryland deserve legislators who would rather stand up for the essential liberties and fundamental rights of their constituents than be a puppet of the anti-gun Governor.
This could be your last chance. Call your state legislators NOW. Urge them to oppose Senate Bill 281, its companion House Bill 294, and any anti-gun amendments or legislation that hinders a law-abiding citizen's right to self-defense. Contact information can be found here
http://capwiz.com/nra/state/main/?state=MD&view=myofficials
Please also contact Governor O'Malley and tell him that you oppose his attacks on your rights! He can be e-mailed using the online form at www.governor.maryland.gov/mail/ and called at (800) 811 8336 and (410) 974 3901.
You can also use the AGC web site to contact your legislators at:
www.associatedgunclubs.org/lesagreement.php
About:
The Maryland State Rifle and Pistol Association (MSRPA) is the flagship Gun Rights organization in and for the State of Maryland. The Association offers both individual and club memberships. Support of the shooting disciplines and legislative activities is primarily through a systems of committees. All participants are volunteers.
In the face of a near tidal wave of citizen disarmament occurring in Maryland, the MSRPA has played a critical part in drawing the line and standing firm for Gun Rights. Without this resistance, things would have been much worse and been so much sooner. Now the objective is to continue to develop new activists with numerous individual skills who will help us bring Maryland into line with the rest of the states which have made strong gains in protecting the Right to Keep and Bear Arms. Visit: www.msrpa.org