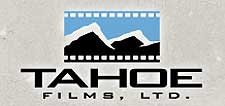 Kalispell, MT –-(Ammoland.com)- Most folks don't realize you can shoot long range with a red dot sight.
Go back in time to frontier America and the buffalo hunters regularly made kill shots, with open sights, at vast distances. For my experiment, I headed out to the Nemo Arms range to try my luck with their new Omen 300 win mag AR style rifle topped with an Aimpoint Hunter Sight.
Boy was I in for a treat. I'll add, shooting long range necessitates a full understanding of the ammunition, bullet and shooting characteristic of your rifle.
This video does not promote long range shooting without serious testing of your ammunition and rifle. It is not meant to promote shooting big game at long range, either. Enjoy.
About Tom Opre & Tahoe Films, Ltd.;
Opre is a filmmaker, adventurer and professional hunter. He hosts the outdoor adventure, television series Eye of the Hunter airing at 9PM EST Sundays on NBC Sports. Since 1990, Opre has been producing and directing film and video advertising productions for companies including; Aimpoint, Otis Technology, Mathews Archery, Ski Doo, Sea Doo, Chevrolet, Ford Motorsports, Polaris, Federal, Arctic Cat and Warn. He also produces the Xtremey Award nominated snowmobile and 4×4 ATV film series Extreme Velocity: Sled Heads and Extreme Velocity: Mountains & Mud.
Tom serves as an officer and board member for the Professional Outdoor Media Association (POMA).
Eye of the Hunter is supported by Aimpoint, Otis Technology, Ruger, Brownells and Titan Fuel Tanks.  Visit: www.tahoefilms.com Visit: www.tahoefilms.com