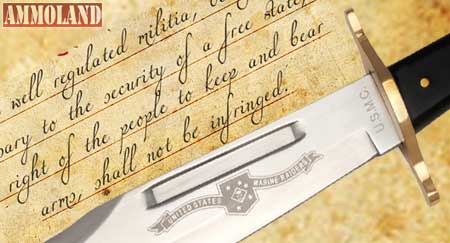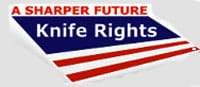 Gilbert, AZ –-(Ammoland.com)- After two years of hard work, Kansas Governor Sam Brownback has signed the Knife Rights comprehensive knife law reform act, HB2033 into law today.
HB2033 repeals all existing local knife laws in Kansas and enacts statewide preemption of any attempt to pass new local knife laws more restrictive than state law. HB2033 also repeals the ban on the possession of switchblades, dirks, daggers and stilettos. Be advised that the new law does not go into effect until July 1st.
Knife Rights would like to thank Representative Richard Carlson for sponsoring this bill and working so hard to get it passed and signed. We would also like to thank Patricia Stoneking, the President of the Kansas State Rifle Association, for her help and counsel throughout this long process. We would also like to recognize the efforts of former Kansas State Representative Gary Hayzlett.
Your emails and calls were also critical for us to achieve comprehensive knife law reform in Kansas, our first victory this year. This makes Kansas the fifth state to enact Knife Law Preemption, following the first-in-the-nation Knife Law Preemption bill by Knife Rights in Arizona in 2010.
Preemption is the foundation for ensuring that any improvement in state knife laws is not contravened by local authorities. That's why Knife Law Preemption is Knife Rights' number one legislative priority. Individual constitutional rights should not be left to discretion of local governments. State preemption of the law is commonplace for all individual civil rights.
Knife Law Preemption makes the state the sole authority on knife law. It repeals the confusing patchwork of local laws and ordinances more restrictive than state law that trap unwary citizens and prevents passage of such local laws and ordinances in the future.
About:
Knife Rights (www.KnifeRights.org) is America's Grassroots Knife Owners Organization, working towards a Sharper Future for all knife owners. Knife Rights is dedicated to providing knife owners an effective voice in public policy. Become a Knife Rights member and make a contribution to support the fight for your knife rights. Visit www.kniferights.org