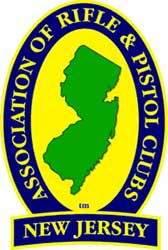 Trenton, NJ –-(Ammoland.com)- Today, the report of Governor Christie's task force on mental health issues and firearms was released.
The document can be viewed and downloaded here.   ANJRPC will be providing analysis of this document after reviewing it in detail.
In other updates, there continues to be significant behind-the-scenes activity in the New Jersey State Senate as the Senate moves closer to taking up anti-gun legislation passed by the Assembly in February.
Gun owners should keep urging their State Senators to oppose any new anti-gun legislation, and be prepared to travel to Trenton to attend one or more significant legislative or political events over the next 14-30 days.
We will keep you apprised of significant developments.  Please watch for urgent action alerts, and please forward our alerts far and wide.
With regard to the ongoing statewide delays in the so-called "instant" NICS check at the point of firearms purchase, ANJRPC is continuing to press for the addition of personnel to the State Police unit that processes the checks, and to seek a grace period extending the expiration date of soon-expiring handgun purchase permits that are valid when submitted for approval, but expire while awaiting approval.
More aggressive action will be taken if the situation is not addressed promptly.
Regarding the Essex County permit issuance delays due to mental health records damaged during Superstorm Sandy, the County notified ANJRPC that it received the restored mental health records back from the restoration contractor on March 19, 2013, and that they have been working to eliminate the backlog of record search requests which have accumulated, and they expect to be caught up by mid-April. ANJRPC is following up with the County to ensure compliance. Please reply to this email alert if you have information concerning Essex County permitting of which you would like ANJPRC to be aware.
NJ Governor's Task Force on Mental Health Issues and Firearms Report NJSAFE REPORT
About Association of New Jersey Rifle & Pistol Clubs:The Association of New Jersey Rifle and Pistol Clubs, Inc. is the official NRA State Association in New Jersey. Our mission is to implement all of the programs and activities at the state level that the NRA does at the national level. This mission includes the following: To support and defend the constitutional rights of the people to keep and bear arms. To take immediate action against any legislation at the local, state and federal level that would infringe upon these rights. Visit: www.anjrpc.org