Demand That Mag Ban Be Defeated or That Real Grandfathering Be Added. Act Now or Lose Your Rights Forever.
New Jersey – -(Ammoland.com)- Email Every Legislator Every Day Until June 7.
Association of New Jersey Rifle and Pistol Clubs is calling for a one-million-gun-owner grassroots blitzkrieg against pending magazine ban legislation which will likely be voted on in both the full Senate and the full Assembly in final amended versions on Thursday, June 7th 2018, which would then move to the Governor's desk on Friday, June 8.
Anti-gun legislators have so far ignored the compelling arguments against this irrational legislation, which will be ignored by criminals and madmen, will make no one safer, and which will make law-abiding citizens less safe. As the battle draws to a conclusion, gun owners need to ramp up the pressure and hold lawmakers' feet to the fire with increasing intensity. Act now or lose your rights forever.
Association of New Jersey Rifle and Pistol Clubs is calling on all of NJ's one million gun owners to email every member of the legislature at least once every single day between today and June 7th 2018.
Demanding that pending magazine ban legislation be defeated or that real grandfathering be added. Click here for the list of every email address of every legislator in New Jersey. Copy and paste that list into your email program.
Over the next week, in follow-up email blasts to this one, ANJRPC will be suggesting different messages for you to email to lawmakers. Feel free to change or rewrite these messages as you wish, or to craft your own entirely different messages. Whatever you do, please take massive action every day through June 7.
TODAY'S SUGGESTED MESSAGE:
Dear Legislators:

I am one of New Jersey's million law-abiding gun owners who will be turned into a criminal with the flip of a switch if you vote for S102 or A2761 (firearms magazine ban) when it comes up for a vote in the coming days. Criminals and madmen laugh at hardware bans like this and ignore them – the only ones who follow them are honest citizens like me, who are not part of the problem and who are ironically made more vulnerable and less able to defend themselves by bans like these.

Please don't turn me into a criminal for keeping property I legally purchased in the past, and please don't force me to destroy, give up, or modify my legally owned property. Vote NO on S102 or A2761, or amend to add meaningful grandfathering that protects the property I have lawfully purchased.
____________________________________
Please watch for ANJRPC's series of follow-up alerts between now and June 7.
Please also continue to take action on the other anti-gun bills moving through the legislature. Click here to access the NRA-ILA "take action" link, where you can easily contact legislators with a few mouse clicks.
Please forward this alert to every gun owner you know, and if you don't already receive alerts from ANJRPC, please subscribe to our free email alerts for the latest Second Amendment breaking news and action alerts.
---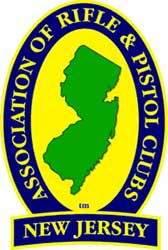 About Association of New Jersey Rifle & Pistol Clubs:The Association of New Jersey Rifle and Pistol Clubs, Inc. is the official NRA State Association in New Jersey. Our mission is to implement all of the programs and activities at the state level that the NRA does at the national level. This mission includes the following: To support and defend the constitutional rights of the people to keep and bear arms. To take immediate action against any legislation at the local, state and federal level that would infringe upon these rights. Visit: www.anjrpc.org