While applicants wait up to 45 days just to submit applications, sheriffs want more money from you!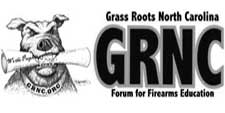 North Carolina –-(Ammoland.com)- According to documents released by the NC Department of Justice, over the last three months Mecklenburg County has approved just 573 Concealed Handgun Permits.
While statewide, concealed handgun permits have increased a staggering 9.36% in just the last three months, Mecklenburg County's increase of just 573 is only a 2.83% increase!
How does Sheriff Daniel "Chipp" Bailey do this? He demands that all concealed handgun permit applicants to schedule an appointment with him 30-45 days in advance.
There is no legal justification for this process, and we can see the results in black and white. In similarly sized Wake County, which does not require citizens to schedule an interview, CHPs have increased by 2,626 permits (10.74%). By comparison, Mecklenburg County's abysmal 573 (2.83%) is nothing short of outrageous. Mecklenburg County is bigger, yet Wake County issued more than 4-1/2 times as many new CHPs in the same time period!
Meanwhile, we are seeing an increasing number of rogue sheriffs who ignore what was designed to be a uniform "shall issue" permit law by imposing extra requirements on applicants. Given recent attacks on your rights by the North Carolina Sheriffs' Association, GRNC will now begin delivering "heat" to rogue sheriffs, starting with Sheriff "Chipp" Bailey.
Stop SB 368 to double purchase permit fees
Meanwhile, Senate Bill 368 ("County/ Sheriff Fee Changes") is quietly moving through the legislature and now sits in the House Rules Committee. SB 368, if you'll remember, doubles the fees for pistol purchase permits! As the North Carolina Sheriff's Association loudly protests the repeal of the Jim Crow era purchase permit law, you can begin to understand why. On top of retaining control over which citizens can purchase a handgun in North Carolina, sheriffs around the state will soon begin to collect double the fees for each permit they issue.
GRNC opposes SB 368 and its attempt to extort even more money from North Carolina gun owners. Having worked hard to repeal the state's purchase permit law through HB 937, we will fight to oppose SB 368 in the same manner. It's important that you also help us and contact the House Rules Committee now to voice your displeasure over SB 368.
IMMEDIATE ACTION REQUIRED!
EMAIL MECKLENBURG COUNTY SHERIFF CHIPP BAILEY: Tell him that you do not appreciate the stalling techniques that he employs which result in extremely low numbers of permits issued within his county compared to the rest of the state.
EMAIL MEMBERS OF THE HOUSE RULES COMMITTEE: Use the contact information below and tell them that you oppose SB 368 and will not accept any increase in pistol purchase permit fees, especially given that the purchase permit law should instead be repealed.
CONTACT INFO
NC House Rules Committee:
[email protected], [email protected], [email protected], [email protected], [email protected], [email protected], [email protected], [email protected], [email protected], [email protected], [email protected], [email protected], [email protected], [email protected], [email protected], [email protected], [email protected], [email protected], [email protected], [email protected], [email protected], [email protected], [email protected], [email protected]
DELIVER THIS MESSAGE
To Sheriff Bailey:
(Suggested Subject: "No More Stalling on CHP Applications!")

Sheriff Bailey:

It has come to my attention that the number of concealed handgun permits issued in Mecklenburg County is dramatically lower than the rest of the state. I also understand that you demand an appointment for all applicants, for which there is currently a waiting time of up to 45 days.

State law mandates that permit applications be processed within 45 days of receiving relevant information. Adding yet another 45 days for an appointment to merely apply for the permit represents a deliberate effort to impede permit issuance.

Please explain why you approved only 573 permits in the past three months, while Wake County approved over 2,600 permits in the same time frame. Lest you rationalize your process by claiming staffing problems, please note that Wake County does not require applicants to schedule appointments.

Respectfully,

To members of the NC House Rules Committee:
(Suggested Subject: "Oppose SB 368!")

Honorable Members of The House Rules Committee:

I strongly urge you to oppose Senate Bill 368 ("County/ Sheriff Fee Changes"). I find it appalling that, while stalling on HB 937 which would repeal our Jim Crow era pistol purchase permit law, complete with its "arming felons loophole," the House is also considering a bill which would double the fees for purchase permits!

SB 368 lays bare the North Carolina Sheriffs' Association's motivation for opposing the purchase permit repeal: Power and money — a sheriff's power to deny firearms to whomever he wishes, and money into the coffers of sheriffs, the NCSA and its overpaid chief lobbyist, Eddie Caldwell.

Not only do I urge that you oppose SB 368, but I also ask that you support concurrence with Senate changes to HB 937 so we can finally relegate this archaic permit system, created to deny minority applicants, to the dustbin of history.

Respectfully,
About:
Grass Roots North Carolina/Forum for Firearms Education is a non-profit, all volunteer organization devoted to educating the public about trends which abridge the freedoms guaranteed by the Bill of Rights, and engaging in grass roots activism to preserve those freedoms. Formed in 1994 to conduct a highly successful rally for the Second Amendment, GRNC has gone on to conduct projects like "Remember in November: A Gun Owner's Guide to Voting," bringing concealed carry to North Carolina. Visit:www.grnc.org