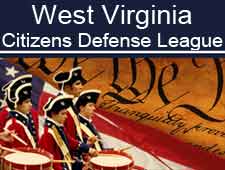 West Virginia –-(Ammoland.com)- West Virginia, we have a problem.
The West Virginia Citizens Defense League is preparing its first legal fight in many years. Certain West Virginia Sheriffs are violating the law of the state and adding their own requirements for issuing concealed carry permits.
This trend has been growing in WV, and spreading from county to county.
What does this mean?
West Virginia is a "shall issue" state. This means that if a Sheriff cannot prove in the time allotted by law that you are prohibited by state and federal law from carrying a handgun, he MUST issue the permit. When sheriffs are adding their own requirements, as they clearly are, this means we are "may issue." Which means the Sheriff "may issue" a permit, if he feels like it. This is absolutely unacceptable.
The West Virginia Citizens Defense League is in discussion with attorneys at this very moment, and likely will file suit against one or more Sheriffs in very short order. Lawsuits take money.
And we are asking for your support. We have created a "Donate" button on our website. So if you'd like to support the WVCDL's legal fund, go to http://www.wvcdl.org/ and click "Donate."
Thank you, as always for your support of our constitutional rights.
About:
The West Virginia Citizens Defense League (WVCDL) is a nonpartisan, nonprofit, all-volunteer, grassroots organization of concerned West Virginians who support our individual right to keep and bear arms for defense of self, family, home and state, and for lawful hunting and recreational use, as protected by the state constitution and the Second Amendment of the United States Constitution. Visit: www.wvcdl.org