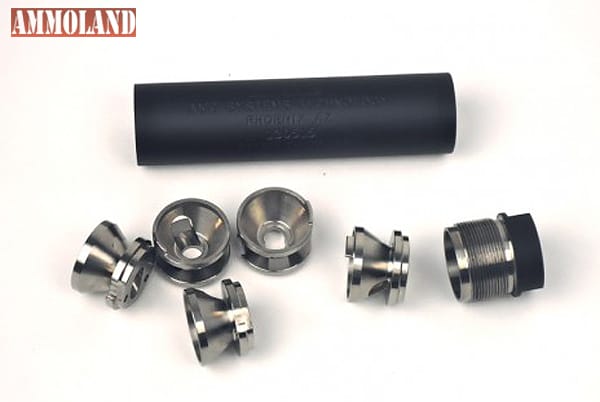 Phoenix, AZ – -(Ammoland.com)- Taking the next step in the evolution of the TITAN series micro suppressor, the smallest on the market, AWC has redesigned the tiny performer in a take-apart version.
The TITAN IV with its take-apart design offers the same outstanding suppression performance of the earlier generations along with the added ability for end user maintenance thereby significantly extending the lifespan of the suppressor.
Designed for use on small .22LR handguns such as the Beretta 21, it offers the smallest and lightest package available today. Manufactured in two versions, 100% titanium or 100% aircraft grade aluminum.
The TITAN series is designed to be used with sub-sonic .22 LR ammunition for best performance but will handle standard and high velocity rounds.
SPECIFICATIONS for Titan IV:
Caliber: .22LR
Material: Titanium or Anodized Aluminum
Dimensions: 4" overall length – 1" diameter
Weight: AL – 2.5 oz. TI – 4.2 oz.
TPI: ½ x 28
Finish: Cerakote Black, FDE or OD
Operation: Wet
MSRP: $400
About AWC:
AWC Systems Technology is a 30 year old manufacturer of firearm sound suppressor equipment systems, commonly known as "silencers". It is one of the three largest and one of the highest quality manufacturers of its products. AWC sells its products to law enforcement, wildlife management, US military, foreign governments, and individual firearm owners.
For more information regarding AWC products, please visit AWC at: www.awcsystech.com.