New training system for safe deployment of Defense Technology Distraction Device units.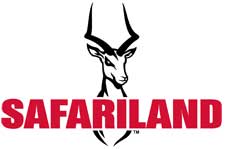 ONTARIO, California –-(Ammoland.com)- The Defense Technology brand announced today the release of the new Low Roll Training Simulator – a training tool with a pneumatic fuze, designed to replicate their live Low Roll Distraction Device unit.
Developed by Airsoft Innovations for the Defense Technology brand, this training simulator, featuring a patent-pending design, provides agencies a safe way to introduce operators to the use of the Low Roll Distraction Device models during simulation exercises. The all-inclusive Low Roll Training Simulator kit gives agencies the ability to cost-effectively integrate deployment skills into their force-on-force training programs.
"What separates this simulator from pyrotechnic devices is that it may be deployed during realistic force-on-force training in 'active areas' such as schools, offices or government buildings where damage to the location is not permitted," said John Kapeles, Category Director, Defense Technology. "Using these simulators during 'role-play' training provides a safe way to develop tactical skills in a cost-effective manner."
The reloadable Low Roll Training Simulator uses CO2 as its power source, and the device will emit approximately 130 dBA of sound output at five feet, while not producing any flame, spark, light, heat or marring to the deployment environment.
This offering is available individually or in a complete Starter Kit to meet agency needs. The Starter Kit, Model #8950AS, includes two reloadable Low Roll bodies, a refill station which contains an empty CO2 tank and a regulator/fill tip already assembled, end caps, pull rings and replacement fuze handles. The CO2 tank is shipped empty to comply with DOT shipping regulations and may be filled at any paintball store. Once filled, the tank will refill approximately 200 Low Roll Simulator bodies. The training simulator can be prepared and reloaded in less than one minute, supporting a demanding training schedule.
Available now for law enforcement agencies only, pricing is noted below:
Model Description MSRP
8950AS Low Roll Training Simulator Starter Kit $495.00
8952AS Low Roll Training Simulator Maintenance Kit $ 30.00
8953AS Low Roll Training Simulator $ 99.95
8954AS Low Roll Training Simulator 32 End Caps & Pull Rings $160.00
For more information about Defense Technology products, please visit www.safariland.com/lesslethal.
About Defense Technology
Defense Technology has a long history of providing the tools needed to protect life and restore the peace. Our complete line of duty aerosols, first-response less lethal impact munitions, crowd-management products and tactical-deployment devices are designed to provide proven, less lethal tools to maximize safety and minimize injury. Defense Technology is a part of The Safariland Group family of brands. For more information, visit www.defense.technology.com.
About The Safariland Group
The Safariland Group is a leading global provider of a diverse range of safety and survivability products designed for the public safety, military, professional and outdoor markets. The Safariland Group offers a number of recognized brand names in these markets including Safariland®, ABA®, Second Chance®, Bianchi®, Break Free®, Protech® Tactical, Hatch®, Monadnock®, Identicator®, NIK®, Mustang Survival® and Med-Eng®. The Safariland Group's mission, "Together, We Save Lives", is inherent in the lifesaving and protective products it delivers. The Safariland Group is headquartered in Jacksonville, Florida.
For more information about The Safariland Group and these products, please visit www.safariland.com.
The Safariland Group is a trade name of Safariland, LLC.