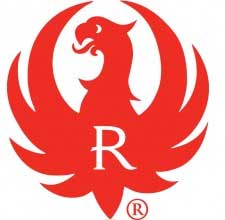 Southport, CT – (Ammoland.com) – In response to unrealistic legal requirements in the State of California, Ruger CEO Mike Fifer provided a declaration in support of a lawsuit filled by the Second Amendment Foundation.
The lawsuit seeks to overturn the ill-conceived laws depriving California residents of their constitutional rights.
To learn more about the declaration, read the filed document (for HTML version, click here).
Learn more about the Second Amendment Foundation by visiting their website or click here to join / contribute to their cause.
For more on Ruger's position on the California firearms' market, view Mike Fifer's video response on Guns.com and listen to his interview on Gun Talk Radio.
About Sturm, Ruger & Co., Inc.
Sturm, Ruger & Co., Inc. is one of the nation's leading manufacturers of rugged, reliable firearms for the commercial sporting market. The only full-line manufacturer of American-made firearms, Ruger offers consumers over 400 variations of more than 30 product lines. For more than 60 years, Ruger has been a model of corporate and community responsibility. Our motto, "Arms Makers for Responsible Citizens," echoes the importance of these principles as we work hard to deliver quality and innovative firearms.