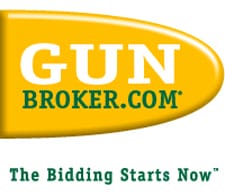 KENNESAW, Ga. –-(Ammoland.com)- Today, GunBroker.com announced the release of the official GunBroker.com Mobile App for iPhone, a buyer-centric app allowing users to receive push notifications, access search tools, bid and buy on the go and never miss out on an auction again.
The iOS App joins the current suite of mobile platforms for GunBroker.com, which include an Android App and a Mobile Website.
For details, go to m.GunBroker.com/OnTheGo.
The GunBroker.com Mobile App includes a Push Notifications component, providing custom alerts that allow GunBroker.com users to monitor bidding activity for all of the items they are watching or bidding on. Users can also quickly locate a Federal Firearms Licensee (FFL) by simply entering a zip code or device location.
About GunBroker.com:
GunBroker.com is the world's largest gun auction website. Launched in 1999, GunBroker.com is an informative, secure and safe way to buy and sell firearms, ammunition and hunting/shooting gear online. GunBroker.com promotes responsible ownership of guns and firearms. Aside from merchandise bearing its logo, GunBroker.com sells none of the items listed on its website. Third-party sellers list items on the site and Federal and state laws govern the sale of firearms and other restricted items. Ownership policies and regulations are followed using licensed firearms dealers as transfer agents. www.GunBroker.com