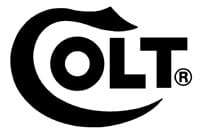 WEST HARTFORD, Conn. –-(Ammoland.com)- Colt's Manufacturing Company, one of the world's leading designers, developers and manufacturers of firearms, is now offering complete upper receiver assembly kits in a variety of barrel lengths and configurations.
The conversion kits are derived from the popular LE6920 and LE6940 models, offering the standard upper receiver with handguard configuration and the monolithic one-piece receiver with free-floating barrel configuration.
Three upper assembly models come in the traditional 16.1-inch barrel length, and for the first time, two upper assemblies are available in the shorter 14.5-inch barrel length.
"The upper assembly conversion kits will allow us to offer more high-quality, state-of-the-art choices to our customers," said Joyce Rubino, Vice President of Marketing for Colt's Manufacturing. "The upper assemblies are made to the same military specifications and are subject to the same rigorous testing processes as every rifle that comes off our line."
All kits are ready to mount to a complete Colt lower receiver and include a charging handle and a complete bolt carrier group with a properly head-spaced bolt. Other features of the upper assemblies include chrome-lined bolt carriers and barrels, with 1/7 right hand twist barrel rifling. Each of the upper assemblies also comes with a back-up rear sight. One model, the LE6920SCMCK, features a Troy rail.
An added benefit of the upper receiver assermbly kits is that they can be used with any and all Colt lower receivers. Kits will all ship with an adapter screw so that the uppers can attach to Colt models with large pivot pins (.315" diameter).
The upper assembly kits will be available in Colt's web store and at local retailers. The MSRP will range from $740 – $1,056.
About Colt's Manufacturing Company LLC
Colt's Manufacturing Company LLC is one of the world's leading designers, developers and manufacturers of firearms. The company has supplied civilian, military and law enforcement customers in the United States and throughout the world for more than 175 years. Our subsidiary, Colt Canada Corporation, is the Canadian government's Center of Excellence for small arms and is the Canadian military's sole supplier of the C7 rifle and C8 carbine. Colt operates its manufacturing facilities in West Hartford, Connecticut and Kitchener, Ontario. For more information on Colt and its subsidiaries, please visit www.colt.com.