By Dean Weingarten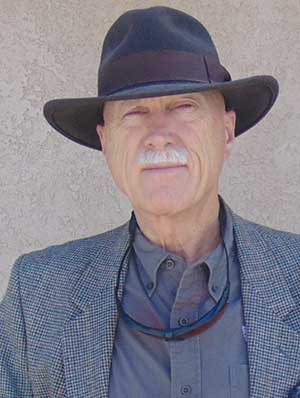 Arizona – -(Ammoland.com)-Governor Calvo of Guam signed Bill 296-32 into law on the 21st of May, 2014.   One of the last changes to be made to the bill before it was sent to the Governor was to change the term of the permit to three years instead of six.  From kuam.com:
...and finally the governor signed Bill 296 into law. The bill changes language for concealed firearms licensing from "may" to shall." that means concealed firearm licenses shall be issued to an applicant who meets the various specifications.



The Bill 296-32 is now Public Law 32-150.  Here are some of the features of the new law:
Requires that a permit for a concealed firearm be issued if requirements are met.
Includes all handguns, rifles, and shotguns
Includes all concealed weapons other than firearms
Is only available to residents of Guam
Puts a limit on the required, non-refundable fee of $100
Requires issue within 90 days of the receipt of a complete application
Includes methods to regain rights previously lost
Is valid for a period of three years
Provides for a 180 day grace period to renew the permit
Requires a color photograph
Requires fingerprints; if legible fingerprints cannot be made, can be issued by check of ID
Applicants must be 21 years of age
Requires a desire for a legal means to carry a firearm for lawful self defense
DD214, NRA, or State Hunter Safety Courses among others, meet training course requirement
Reason for denial required to be given
Notice of renewal requirement will be mailed out 90 days before expiration
Guam now joins the 41 states that have laws that require the issuance of a permit if the legal requirements are met.   California and Hawaii have been required to convert to a "shall issue" status pending the resolution of the Peruta decision.   Vermont does not require the issuance of a permit, and does not issue one.  Only six states now fall into the category where the issuing authority may arbitrarily refuse to issue a permit.    Those states are New York, New Jersey, Connecticut, Maryland, Massachusetts, and  Delaware.
Three of those states, Maryland, New Jersey, and New York, have no state constitutional provision protecting the right to keep and bear arms.
c2014 by Dean Weingarten: Permission to share is granted when this notice is included. Link to Gun Watch
About Dean Weingarten;
Dean Weingarten has been a peace officer, a military officer, was on the University of Wisconsin Pistol Team for four years, and was first certified to teach firearms safety in 1973. He taught the Arizona concealed carry course for fifteen years until the goal of constitutional carry was attained. He has degrees in meteorology and mining engineering, and recently retired from the Department of Defense after a 30 year career in Army Research, Development, Testing, and Evaluation.