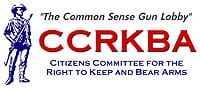 BELLEVUE, WA – -(Ammoland.com)- The new gun control group Moms Demand Action for Gun Sense in America (MDA) has hit Capitol Hill demanding for new gun control legislation.
The group has over 150 anti-gun rallies scheduled in D.C and surrounding states. At these rallies they will be discussing their 'Gun Sense Voter' campaign which is tied into Bloomberg's 'Everytown For Gun Sense' $50 million campaign.
These anti-gunners are trying to brainwash millions of Americans into voting for anti-gun candidates during these 2014 midterm Congressional elections. We must remind every member of Congress, especially members up for re-election, we do not want any new anti-gun legislation. 39% of American households own guns; tens of millions of gun owners will be at the polls in November making the difference in this election.
If you choose to send faxes to the House or Senate you will receive two of our latest, "INSURED BY THE SECOND AMENDMENT", sticker.
The 2014 Congressional elections can go one of a few ways. The best case scenario is if Republicans retain the majority in the House and gain the majority in the Senate. If this happened, Federal gun control would be nearly impossible to pass and we could breathe easier for a while; unless Obama goes AWOL and forces everything through executive action.
The next best scenario is if the balance of power in Congress remains the same. The Democrats hold the majority in the Senate and Republicans hold the majority in the House. It is not ideal but this is the situation we faced in 2013 when not one piece of Federal anti-gun legislation was passed. It was not easy, it was a constant struggle, but through every battle the gun advocates prevailed.
The worst case scenario would be if the Democrats retained control of the Senate and gained control of the House. Anti-gun legislation would be coming at us like never before and it would be harder than ever before to stop. This is why we must hope for the best and prepare for the worst.
We need to start off 2014 by telling every member of Congress our Second Amendment rights will not be violated. We will not support any anti-gun Senators or Representatives and we have to votes to make a difference in the 2014 elections. The American people are in fact the ones who will decide these elections; judging by the estimated 300 million firearms in the United States, Second Amendment Patriots carry some pretty big weight in these United States.
It is not a matter of when they bring the wave of anti-gun legislation; it is a matter of how much. If we continue to pressure Congress, they will know where this country stands. They will know we do not want additional gun control at any level. They will know we do not want our constitution and Second Amendment tampered with.
What levels the field between a small woman and a giant hardened criminal is a firearm. Without firearms in play, a hardened criminal ready for battle could overtake the majority of average citizens minding their own business with ease.
I've been actively involved in this fight for over thirty years. But, without your help, and the help of other concerned citizens there is little that I can do.
2014 is sure to be a cornerstone year that will determine the near future of our great country. The Obama Administration would like nothing more to gain more control to push their socialist, big government, agenda.
If it were up to Obama, Feinstein, Hilary, Pelosi, Schumer, Holder, or anyone else in Obama's corner, there would not be a firearm left in the United States. Patriots must come together and put pressure on Congress to protect our Second Amendment rights.
Sincerely yours,
Alan M. Gottlieb
Chairman
Citizens For The Right To Keep And Bear Arms (CCRKBA)
If you prefer to donate by check, please mail to:
The Citizens Committee for the Right to Keep and Bear Arms
12500 NE Tenth Place
Bellevue, Washington 98005
With more than 650,000 members and supporters nationwide, the Citizens Committee for the Right to Keep and Bear Arms is one of the nation's premier gun rights organizations. As a non-profit organization, the Citizens Committee is dedicated to preserving firearms freedoms through active lobbying of elected officials and facilitating grass-roots organization of gun rights activists in local communities throughout the United States. Contributions are not tax deductible. The Citizens Committee can be reached by phone at (425) 454-4911, on the Internet at www.ccrkba.org or by email to [email protected]