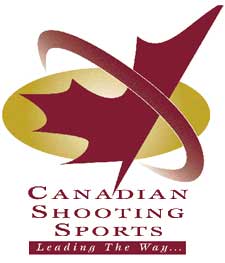 Canada – -(Ammoland.com)- The fifth Biennial Meeting of States (BMS5) for the Implementation of United Nations Programme of Action (PoA) took place in New York City last week.
As the name would suggest, it is a rather cumbersome gathering of international delegates who convene at the U.N. to discuss reducing the transfer of illicit small arms into conflict areas.
The cat in the birdcage at the 11-year-old PoA is the hidden horror that Canadian gun owners should greatly fear – the U.N. gun marking scheme.
Canada signed the initial agreement to adopt the scheme, and fortunately, both the Liberal and Conservative federal administrations have kept it on ice because it could devastate the firearms industry in Canada. But, Canada's signature resulted in a law being passed (C-10A) that commits this country to eventually requiring every imported firearm to be specially marked with a "CA" and the year of manufacture. Virtually all major international gun makers have said if gun marking becomes a condition of sale, there will be no more firearms destined for Canada because the monstrous added cost isn't worth the trouble.
Canada's entire commercial firearms industry would likely wither on the vine soon after.
Worse, this silly idea seems intended to cripple our legitimate industry for it clearly serves no other purpose. Civilian firearms are already marked with unique identifiers and can be traced without further markings. Despite repeated requests to the government to fix this issue the result has always been a deferral of the implementation date. More on this below.
The Canadian government needs to keep playing the game at the PoA, even though it's becoming a near non-event at the U.N. Canadian Shooting Sports Association (CSSA) president Steve Torino was appointed once again to sit on the Canadian delegation. He joined the Chief of Delegation, skilled diplomat Habib Massoud, Deputy Director, Proliferation and Disarmament Division, Department of Foreign Affairs and International Trade. Tony Bernardo, executive director of CSSA and Canadian Institute for Legislative Action (CILA) attended the conference as a Non-Governmental Organization (NGO.)
Attendance was poor and if it seemed like many countries had lost interest, one could believe that to be true. It's like this biennial meeting has become nearly moot in a world where gun control is increasingly seen as an impotent public safety mechanism. At least that is good for gun owners.
As an aside, here's even more good news – The PoA is the wicked god child of the International Action Network on Small Arms (IANSA). The IANSA web site – GunPolicy.org – announced on June 7, 2014 that it is shutting down its Gun Policy News service "for lack of resources." The 38,000 anti-gun media articles catalogued from 2006 to 2014 will continue to be available on the web site, but the service that delivered daily bulletins for 17 years has gone the way of the Model-T.
The demise of this anti-gun news clipping service may indication that the tired mantra of gun-control-saves-lives doesn't have many fans anymore.
Why does CSSA continue to take part in the fading PoA? Because Canada's signature 11 years ago is a commitment that some future government will try to exercise. A resurgence could rise up and bite every Canadian gun manufacturer, wholesaler, retailer and reseller. As long as IANSA pushes for the U.N. gun marking scheme, we need to push back. Anyone who thinks IANSA isn't a threat to freedom in firearms should be aware that the org even resorted to presenting a still-grieving Newtown parent to point accusatory fingers at gun control critics. Why? So they could stop the illegal traffic of weapons of war to Africa? No, not hardly. It was to attack the civilian ownership of firearms and in doing so, IANSA shed it's veil of lies and revealed its true agenda.
The CSSA continues to monitor the U.N. movement to push a Firearms Protocol that would handcuff sports shooters worldwide without making anyone safer anywhere. The pent-up desire within our own federal opposition parties to introduce more gun control laws could be a perfect storm if coupled with the UN Marking System.
Please write polite letters to your members of Parliament reminding them that this dangerous tidbit of law still remains on the books. Insist that this issue be properly addressed before the next election, not merely deferred. The U.N. Marking System is a simple regulation and is easily changed. There is no realistic excuse to have this regulation still in place after all these years, particularly when neither the Conservatives or the Liberals have been willing to actually implement it.
Prime Minister Harper, please end the U.N. Marking System now.
About:
The CSSA is the voice of the sport shooter and firearms enthusiast in Canada. Our national membership supports and promotes Canada's firearms heritage, traditional target shooting competition, modern action shooting sports, hunting, and archery. We support and sponsor competitions and youth programs that promote these Canadian heritage activities. Website www.cdnshootingsports.org