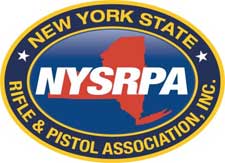 ALBANY, NY –-(Ammoland.com)- The New York State Rifle & Pistol Association Political Victory Fund endorses Kevin Stocker for State Senate in the 60th District.
Our endorsement is based upon his positive responses to our candidate questionnaire and his public opposition to the so-called SAFE Act.
"There are a lot of gun owners in the 60th District and it is important for them to be represented in Albany by someone who respects their Second Amendment civil rights," said NYSRPA President Tom King.

"As a fellow NRA member, we believe Kevin Stocker is the strongest choice for gun owners in the race."
NYSRPA encourages all concerned citizens to vote for Stocker in the September 9 2014 Republican primary election.
Visit: https://www.stockerforchange.com/
About:
The New York State Rifle & Pistol Association is the state's largest and oldest firearms advocacy organization. Since 1871, our organization has been dedicated to the preservation of Second Amendment rights, firearm safety, education and training, and the shooting sports. Our membership consists of individuals and clubs throughout the state. We are a not-for-profit 501(c)4 organization and the official NRA-affiliated State Association in New York. Visit: www.nysrpa.org