By John Farnam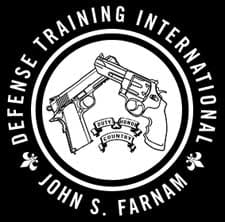 Ft Collins, CO –-(Ammoland.com)- "Who enjoy responsibility usually get it. Who merely enjoy exercising authority, usually lose it." ~ Malcolm Forbes
Disappointing speech:
Recently, our nation's chief executive:
Told friends and foe alike, everything he wouldn't do.
Never connected ISIS and Islamic Jihad.
Actually used the word, "terrorist" several times, but never once preceded it with the adjective, "Islamic."
Makes lame excuses for Islam and Muslims.
Never clearly said that a state of war exists between the USA and ISIS.
Comes across as a weak, self-absorbed, narcissist, who believes that pushing his leftist domestic ideology is far more important than defending the USA.
A feeble attempt at tough talk, but history has painfully shown that BHO' s promises have the shelf-life of a banana!
I reluctantly conclude that he has no intention of crushing ISIS. I suspect ISIS supporters, and Vlad P, came to the same conclusion.
Lord help us!
"Who are good at making excuses, are seldom good for anything else!" ~ Benjamin Franklin
/John
About John Farnam & Defense Training International, Inc
As a defensive weapons and tactics instructor John Farnam will urge you, based on your own beliefs, to make up your mind in advance as to what you would do when faced with an imminent and unlawful lethal threat. You should, of course, also decide what preparations you should make in advance, if any. Defense Training International wants to make sure that their students fully understand the physical, legal, psychological, and societal consequences of their actions or inactions.
It is our duty to make you aware of certain unpleasant physical realities intrinsic to the Planet Earth. Mr Farnam is happy to be your counselor and advisor. Visit: www.defense-training.com