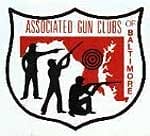 Maryland –-(Ammoland.com)- The outcome of the 2014 Elections was a tremendous victory. A strong conservative voter turnout combined with a low turnout in many of the more liberal districts combined to turn the tide in a state where the Republicans are outnumbered by about 2 to 1. The net result was a significant victory.
While the results posted by the Maryland Board of Elections are still unofficial, it appears that our candidate ratings and "bullet voting" strategy were successful. Slightly over 50% of the "bullet" candidates were elected. Of the candidates receiving funding from Take Back Maryland PAC, almost 40% were successful.
We did suffer some losses, in some very close races. In District 42, Tim Robinson lost to incumbent Jim Brochin by a mere 1,490 votes despite being heavily outspent by the Brochin campaign. While in District 3, Corey Stottlemyer came within 527 votes of defeating incumbent Ron Young. More active participation by gun owners could have made the difference in these campaigns.
Kevin Kelly lost his bid for re-election. Kevin was a strong advocate for gun rights on the House Judiciary Committee and he will be missed. Mike McDermott abandoned his safe seat in the House in an effort to an incumbent pro-2A Senator who was less flamboyant but none the less, a pro-2A vote we could count on. Mike lost his bid for the Senate, and we lost him in the House Judiciary Committee. He too will be missed.
Historically, District 6 has always been represented by 2A friendly Democrats. This election witnessed a stunning turnaround in the form of a total victory for pro-2A Republicans who swept every seat.
As we move forward, do not expect major changes to occur. Despite some significant gains, we still are vastly outnumbered in the Maryland General Assembly and the new Governor cannot sign a bill that never reaches his desk. We still have a difficult road ahead of us. The gun ban groups have been dealt a setback but they will be back. And so will we. Freedom is not free.
A word of caution: Please use common sense and discretion in your postings on internet forums. Remember, what you post can be used against us. The other side reads them too!
For additional comments and analysis visit the Maryland Reporter website. Click here.
Once again, my deep appreciation to all who participated in the 2014 Elections. By any measure, the voices of law-abiding gun owners were heard. Not on here in Maryland, but across the nation. Well done!
John H. Josselyn
Legislative Vice President
---
Information Documents on Election Results
The compilation of the unofficial results of the 2014 Election has been completed and is now available on the AGC's Legislative News page. Click here for the unofficial election results.
An interim document showing the impact of the election on the makeup of the Senate Judicial and House Judiciary Committees is also available. It must be stress that this document is a "snapshot" of the situation as it is today and there will very likely be further changes before the 2015 Session convenes on January 14, 2014. Click here for the committee documents.
Update on the Kolbe v. O'Malley Lawsuit
Our legal team has field it Brief of Appellants document in the 4th Circuit Court of Appeals in Richmond, VA. The state will have an opportunity to respond in 30 days, and then we will reply shortly after that.
Click here for the brief.
About:
Associated Gun Clubs of Baltimore, Inc. (AGC), located in Marriottsville, Maryland. The Associated Gun Clubs of Baltimore, Inc. was formed on July 1, 1944 when a number of World War II veterans in the Baltimore, Maryland area began looking for a place for recreational and competitive shooting. They organized with several other Baltimore area shooting clubs to form the "AGC" Visit: www.associatedgunclubs.org