Former habitat specialist brings seven years of field experience to new position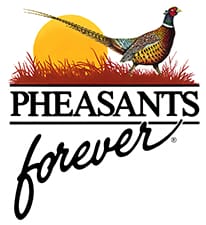 St. Paul, MN -(Ammoland.com)- Pheasants Forever has named Matt Christensen as the organization's Western Minnesota Regional Representative.
Previously, Christensen served as a Pheasants Forever habitat specialist. In his new position, Christensen will support and promote the conservation work of Pheasants Forever chapters in southwest, west-central and northwest Minnesota.
"Christensen has been a strong addition to the Pheasants Forever team and we are excited about the direction he will take the organization in this new role," stated Tom Fuller, Pheasants Forever's north region director. "His passion and commitment to our mission is highlighted by his volunteerism with multiple chapters and the work he has accomplished thus far for Pheasants Forever."
Originally from Elk River, Minn., Christensen has been employed with Pheasants Forever since 2007, having served as a habitat specialist working in the prairie region of the state. In addition to this role, he volunteers his time as an active committee member for both the Stevens County and Glacial Ridge Chapters of Pheasants Forever near his current residence of Kensington, Minn.
"I am excited to be starting in my new role as regional representative and supporting the great chapters we have in the state of Minnesota," explained Christensen. "With the upcoming Pheasant Summit being hosted in December as well as the numerous habitat programs available in the state, I look forward to working with chapters to make habitat conservation a continued priority for Minnesota."
Christensen earned a B.S. in Wildlife Management in 2005 from the University of Wisconsin – Stevens Point. Prior to joining Pheasants Forever in 2007, Christensen was a research technician for the Colorado Division of Wildlife, responsible for monitoring the movements of sage grouse in western Colorado and maintaining landowner relationships in the area. Supporting him during this transition is his wife, Erin, and their two children, Jake and Avery.
Christensen will officially start as the Western Minnesota Regional Representative on November 18, 2014.
Pheasants Forever and Quail Forever in Minnesota
Minnesota is home to 75 Pheasants Forever chapters, two Quail Forever chapters, and more than 24,400 Pheasants Forever members. For more information about Pheasants Forever in Minnesota, to join a chapter or inquire about starting a chapter, contact Matt Christensen, Pheasants Forever Western Minnesota Regional Representative, at (320) 431-9245 / email.
About Pheasants Forever and Quail Forever
Pheasants Forever, including its quail conservation division, Quail Forever, is the nation's largest nonprofit organization dedicated to upland habitat conservation. Pheasants Forever and Quail Forever have more than 140,000 members and 700 local chapters across the United States and Canada. Chapters are empowered to determine how 100 percent of their locally raised conservation funds are spent.