By John Farnam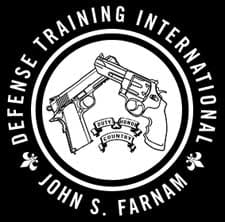 Ft Collins, CO –-(Ammoland.com)- We don't need enemies!
From a friend in OK:
"I spent yesterday at a large gun show, in fact touted as the 'largest gun show in the free world.' Much was made of organizers' uncompromising ' support of our 2nd Amendment.'

Yet, in advertisements, and on a conspicuous placard at the front door, attendees are reminded that those carrying concealed pistols, and other weapons (not specified), are required to 'check their guns with guards upon entry, ' because '… a crowded gun-show is no place for a loaded gun.'

Naturally, I waltzed past them without bringing cause for attention to myself, and without handing over my gun. Gun(s), flashlight, cell-phone, blade, OC spray I consider the 'basics of life,' that I should never without.

Of course, my personal safety and well-being are of not the slightest interest to most politicians, bureaucrats, and, obviously, gun-show organizers either, particularly those who so piously, and with an air of self-righteousness, proclaim to be oh-so devout supporters of our 2nd Amendment!"
Comment:
With "friends" like these, we don't need enemies!
Like my friend (above), other peoples' "rules" don't interest me!
"If Satan ever laughs, it must be at hypocrites. They are his greatest dupes. They serve him better than any other, and receive no wages." ~ C Caleb Colton
/John
About John Farnam & Defense Training International, Inc
As a defensive weapons and tactics instructor John Farnam will urge you, based on your own beliefs, to make up your mind in advance as to what you would do when faced with an imminent and unlawful lethal threat. You should, of course, also decide what preparations you should make in advance, if any. Defense Training International wants to make sure that their students fully understand the physical, legal, psychological, and societal consequences of their actions or inactions.
It is our duty to make you aware of certain unpleasant physical realities intrinsic to the Planet Earth. Mr Farnam is happy to be your counselor and advisor. Visit: www.defense-training.com