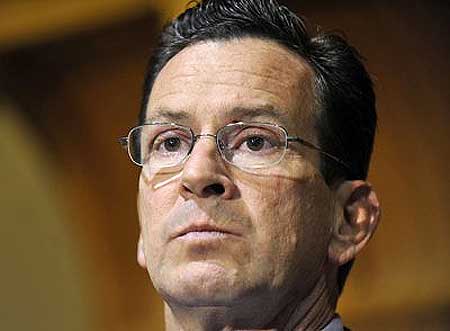 Connecticut –-(Ammoland.com)- The info below appeared on the Connecticut Citizens Defense League blog prior to the elections.
http://ccdl.us/blog/tag/dannel-dan-malloy/
While any of these are possible and some may be submitted as proposals, the probability of MOST if not all passing or even being raised by committees of cognizance is in our opinion remote. [Comments in brackets ours]
The following is a list of restrictions that will be considered by the legislature, now that Governor Malloy has been re-elected. These current proposals could likely impact ALL Connecticut gun owners.
Registration of ALL FIREARMS on a regular basis, such as registering your car or truck. They are also reportedly considering a 'magazine permit', similar to a pistol permit.
Limits to the amount and type of ammo you can purchase. Ammo purchases would also be limited to the caliber of firearms registered in your name.
Mandate that all ammo be stamped with a traceable serial number i.e. Bullet "micro-stamping, significantly increasing the cost and availability of ammunition.
Mandate that firearms imprint a unique serial number on cases when fired, i.e. ballistic imprinting. California already passed this and the result is that firearms manufacturers have refused to sell any new models of guns in CA. [Previously defeated in CT several times.]
Limit the purchase of firearms to one gun per month.[Previously defeated in CT several times. No impact on crime in those states which implemented. Several have repealed this provision.]
Gun Permits would be renewable EVERY YEAR with a $70 (or higher) fee. Increased permit eligibility requirements.
Mandated "Smart-gun" technology, increasing the cost of firearms by as much as 500%.[Unproven technology. In states where implemented it has proven unworkable.]
Eliminate the power and authority of the Board of Firearm Permit Examiners and Appeals.
The State would abolish the current list of banned 'assault guns' and reintroduce a new list of 'allowable' firearms you can own and purchase. If it's not on the list…you can't EVER own it! [CSP cannot enforce current law! Expansion is stupidity.]
Additional taxes and fees for all firearms, ammo, accessories, etc. making it more difficult for those with limited income to exercise their 2nd Amendment rights."
All of these "wish list" proposals will have a fiscal impact on state revenue generation, business impact, and state administrative implementation costs. Again, as with the 2013 gun bill, the proposals impact only the legitimate gunowner and have little, if any, relevance to crime control. Most important is the question of public compliance should any pass.
There will undoubtedly be gun bills this year. Coalition of Connecticut Sportsmen will have some positive common-sense measures benefiting the state and reducing impacts on legal gunowners. The Legislature begins this session January 7, 2015.
BE PREPARED to become Involved!
About Coalition of Connecticut Sportsmen:
The Coalition of Connecticut Sportsmen is the only state sportsmen's organization singularly dedicated to the protection, promotion and preservation of hunting, fishing, trapping and the scientific wildlife management programs which support them; Right to Keep and Bear Arms Constitutional provisions; Boating; Land use; and other sportsmen associated issues through legislative lobbying, legal defense in the courts, and political action. No other state sportsmen organization has as its sole purpose these activities. The Coalition of Connecticut Sportsmen takes pride in its unsurpassed achievement and service to all of the Connecticut sportsmen's community. Visit: www.ctsportsmen.com