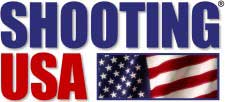 USA – -(Ammoland.com)- This Week – Cowboy Action Shooting at Winter Range & Todd's Double Mirrors
Shooting USA – SASS Winter Range National Championships 2014
We're in the Arizona desert for the largest cowboy action shooting match anywhere in America. More than 1,000 competitors, with single-action six-guns and lever action rifles, shoot-it-out in the National Championships of the Single Action Shooting Society. Plus, a 700 year-old firearm that was once the war-changing new technology. The Matchlock Musket is one of History's Guns.
Shooting USA's Impossible Shots – History Reflected
Todd Jarrett plans to make history with a shooting first—two guns, two targets, and two mirrors. Todd's ready, but an unlikely problem could derail his run at making the history books. Then a classic shot from an old friend, Bob Munden with his Colt Single Action Army, shooting smaller and smaller aerial targets.
AIR TIMES BY TIME ZONE
The Shooting USA Hour Wednesdays:
Eastern Time: 3:30PM, 9:00PM, 12:00 Midnight
Central Time: 2:30 PM, 8:00 PM, 11:00 PM
Mountain Time: 1:30 PM, 7:00 PM, 10:00 PM
Pacific Time: 12:30PM, 6:00 PM, 9:00 PM

Shooting USA is listed as a one-hour show in your cable menu.
Shooting USA's Impossible Shots
Eastern Time: 11:00 AM, 7:00 PM, 2:00AM Thurs
Central Time: 10:00 AM, 6:00 PM, 1:00AM Thurs
Mountain Time: 9:00 AM, 5:00 PM, 12:00AM
Pacific Time: 8:00 AM, 4:00 PM, 11:00PM
Happy Holidays
Thank you to the men and women in uniform who continue to keep us safe, both at home and overseas. We wish everyone a safe and happy holiday!
Jim Scouten
Defending the 2nd by Example in the 21st Year
www.ShootingUSA.com