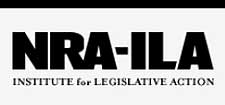 Fairfax, VA –-(Ammoland.com)- This Friday, January 16 2015, the Connecticut General Assembly will be holding a public hearing in the Judiciary Committee to confirm Superior Court judges.
Up for consideration is a vocal opponent of your Second Amendment rights, former state Representative Auden Grogins (HD-129).  It is critical that you contact your state legislators and urge them to vote against Auden Grogins' nomination to the Court.
As a state Representative, Auden Grogins cosponsored Senate Bill 1160, the egregious, rights-infringing legislation which bans commonly owned semi-automatic firearms, requires registration of gun owners, and limits magazine capacity.  Grogins was rated an "F" by the NRA-PVF for her consistent support of anti-gun legislation during her years in office and for introducing and/or cosponsoring more than eight bills which erode your firearms freedoms and inherent right to self-defense.
Auden Grogins is no friend of the Second Amendment, and who knows how far she would go with her anti-gun rhetoric as a Superior Court judge.  She ignored her Oath of Office as a state Representative, does not respect your constitutionally protected freedoms and cannot be trusted to be an unbiased, impartial arbiter of the law.
Please consider attending and testifying against Grogins' nomination at Friday's public hearing, which is scheduled to begin at 10:30 A.M. in Room 2C of the Legislative Office Building.  If you wish to testify, you must submit 50 copies of written testimony to room 2500 of the LOB and sign up by 9:30 A.M.  Written testimony can also be sent to [email protected].
If you cannot attend, please contact both your state Senator and state Representative and urge them to vote against Auden Grogins' appointment to the Superior Court.  Remind your state legislators that you will be closely watching their votes on Second Amendment issues and will hold them accountable during the next election.
Click here to identify who represents you.
About:
Established in 1975, the Institute for Legislative Action (ILA) is the "lobbying" arm of the National Rifle Association of America. ILA is responsible for preserving the right of all law-abiding individuals in the legislative, political, and legal arenas, to purchase, possess and use firearms for legitimate purposes as guaranteed by the Second Amendment to the U.S. Constitution. Visit: www.nra.org