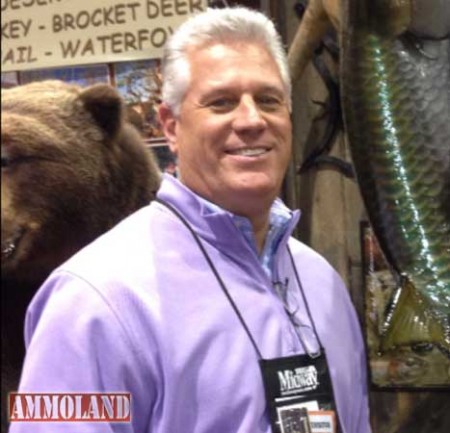 St. George, UT -(Ammoland.com)- www.extremebeam.com announced today that it has added former Remington Outdoor Company (ROC) President and current President of Tail-Spotter Consulting, Scott Blackwell to its Board of Directors.
"Scott has been a respected leader in the outdoor market for almost 15 years and we are very fortunate that he has agreed to join our team," said ExtremeBeam Founder, David Wilson. "We are looking forward to incorporating Scott's knowledge and experience into our outdoor business strategy, as well as taking advantage of his background with technology related companies, as we continue to grow and provide application-specific handheld lighting solutions to users looking for performance and reliability in critical situations."
According to Blackwell, "ExtremeBeam's technology and ability to create reliable and focused lights for the needs of its end-users creates a great platform to further develop solutions that enable customers to better operate in their jobs, or enjoy the outdoors, in low light and dark situations"
In addition to his new appointment at ExtremeBeam, Mr. Blackwell serves on a number of private company boards focused in the outdoor and technology related markets, as well as on the Boards of Theodore Roosevelt Conservation Partnership (TRCP) and Youth Sports Shooting Alliance (YSSA).
About ExtremeBeam
ExtremeBeam provides application-specific handheld lighting solutions—"The Right Light at the Right time"—to a variety of markets for high-demand uses in areas such as hunting, game management, fishing, marine, camping, hiking and scuba. ExtremeBeam also provides solutions to markets where the ability to see is critical in low-light situations, including industrial, safety, military and law enforcement and oil and gas.
For more information about ExtremeBeam and its complete line of products visit www.extremebeam.com.