Meprolight's MEPRO MOR Reflex Sight Wins the NRA's American Rifleman Golden Bullseye Award for "Optic of the Year"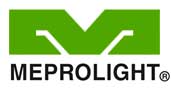 Las Vegas, NV -(Ammoland.com)- Meprolight – a leading manufacturer of electro-optical systems, night vision and thermal equipment, Self-Illuminated sights, and Laser Range Finder systems for military, law enforcement and civil applications – is proud to announce that its MEPRO MOR Tri-Powered Reflex Sight received the 2015 NRA's American Rifleman Golden Bullseye Award for Optic of the Year.
This is the thirteenth year that this prestigious award has been presented by the National Rifle Association (NRA) for outstanding products in the field of Shooting Sports. The much sought after Golden Bullseye is a symbol of excellence and innovation in firearms, accessories, and related equipment.
According to Mr. Amir Karo, Director of Sales and Marketing, "Winning the Golden Bullseye – the most important award of the Shooting Sports industry in the USA – is a great honor for us. MEPRO MOR's outstanding versatility and durability has gained it worldwide popularity, and the sight is now being used by the Israel Defense Forces (IDF) and other armies around the world." He continued, "When we develop a new product, we take into account the needs of our customers, and do our best to create the highest quality products in the field – and we will continue to do so."
Winning this coveted award over hundreds of contenders, the MEPRO MOR was selected for its exceptional capabilities, meeting or exceeding the evaluators' expectations, and for its innovation in design and function. As a truly all-in-one electro-optical sight, the MEPRO MOR combines the benefits of a passive reflex sight, an active reflex sight for low light conditions, and red laser. In addition, the Military and Police model includes an IR laser.
The MEPRO MOR is powered by ambient light during the day, tritium in darkness, and battery-power to provide continuous laser operation as well as reticle enhancement in any situation. The large 30mm diameter lens provides a greater FOV for rapid target acquisition. Easy to operate, the red dot and lasers are zeroed simultaneously.
The Meprolight MEPRO MOR is distributed in the U.S. exclusively by The Mako Group.
About Meprolight
Meprolight is a leading International Electro-Optics company, developing, manufacturing and marketing systems for infantry, armed forces, law enforcement agencies and civilian markets since 1990. Meprolight provides comprehensive solutions with a wide array of combat-proven products; electro-optical and optical sights and devices, night vision sights and devices, thermal sights, laser rangefinders, hand held rangefinders and fire control systems and other tritium illuminated products and accessories. Meprolight's solutions are currently operational in safety and security applications for law enforcement, military and civilian communities worldwide.
For more information on Meprolight, please visit www.meprolight.com.