This event is 2A FlashMob Approved, anyone attending will automatically qualify for their own FREE 2A Mob Patch.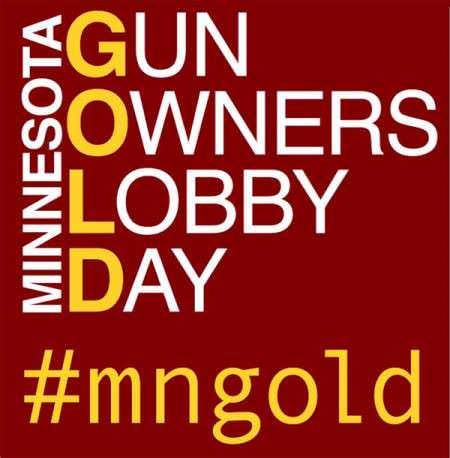 Minnesota –-(Ammoland.com)- As law-abiding Minnesota gun owners, we've spent far too much time playing defense.
At noon on Monday, January 26th 2015, gun owners from across the state will flood the Minnesota State Capitol to deliver a clear and powerful message:
We vote our Second Amendment rights — it's time you did, too!
Minnesota Gun Owners Lobby Day (MNGOLD) is a new annual event sponsored by the Minnesota Gun Owners Political Action Committee (MNGOPAC) and the Gun Owners Civil Rights Alliance (GOCRA).
The event will start with a short outdoor rally in front of the Capitol building.  Then, thousands of gun owners will move into the Capitol and State Office Building to meet up with their individual senators and representatives.
All attendees that signup in advance will receive a free limited-edition #MNGOLD GOCRA T-Shirt.
We hope to see you there!  RSVP below to let us know you're coming!
Yours in liberty,
Bryan Strawser
Executive Director
MN Gun Owners PAC
Andrew Rothman
President
Gun Owners Civil Rights Alliance
P.S.  This will be the biggest gun rights event of the year – and a great chance to make a strong visible impact on the Minnesota legislature.  Can you RSVP today to attend?
If you can't make it, would you consider a donation to help offset the costs of the event?  Even $10, $25, or $50 will go a long way towards making this event a success.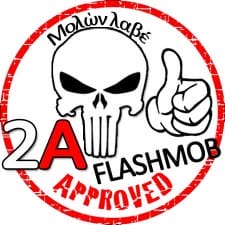 About: We are the Minnesota Gun Owners Civil Rights Alliance, the organization behind CCRN (Concealed Carry Reform Now!). We are people from all walks of life who have banded together to preserve and protect all of our civil rights as gun owners. Visit: www.gocra.org
About 2A Flashmob: 
In an effort to motivate gun owners and Second Amendment Supporters to show up in person at important events and rallies AmmoLand Shooting Sports News is giving away FREE 2A Flashmob Patches to anyone who attends a protest, rally, open carry event, committee hearing at your state capital or a Moveon.org counter protest. (You may already be eligible) Click here to get your patch: https://www.ammoland.com/2a-flashmob-patches/
Spread the word, get out, get active!