Pushed by Anti Freedom Residents the Town of Reading Will Be Voting To Ban the Legal Discharge of Firearms and Hunting.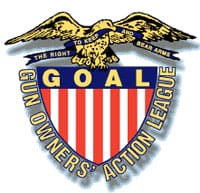 Massachusetts –-(Ammoland.com)- Back Story: The genesis of this article comes from a property owner who's land is near conservation land.  Within the conservation land there is a parcel of private property which is perfectly legal to hunt and discharge firearms on.
Please attend the special Town Meeting tonight: 7:00 PM

The meeting will be held at: Reading Memorial High School, 62 Oakland Rd, Reading, MA 01867
The complaining property owner appeared before the Board of Selectmen on September 23, 2014 demanding action be taken to shut down legal hunting and shooting before hunting season started.
On that date the complaining owners said some interesting things:
"the issue is, that with permission, someone can shoot a gun."  Also, "we're concerned that it's legal to discharge a gun." They also alluded to this being the first step towards a larger freedom ban when they stated that "we're taking this one step at a time."
You can watch their entire disgusting comments and appearance before the Board of Selectmen here. (Time Stamp 1:59 )
This is yet another incremental attack on our rights.  The complaining land owners have stated that there has never been an issue, they've stated that no damage has ever occurred, they've even stated that they are not sure that the noise is coming from the parcel in question.
This does not stop them from trying to restrict your freedom.  The article is now known as Article 10 and is included on the warrant for town meeting on January 5th.  Should this article pass it will override state law and ban the legal discharge of firearms and hunting on private property in the town of Reading.
There are two ways that you can help:
Reading residents – Please call/contact your town meeting member today and let them know that you do not support this article.  Ask that they vote this article down.  Also, please attend your town meeting and speak out against this rights ban.
Non-Residents – The town meeting is open to the public.  Please note that non-residents cannot speak out or vote, support is always appreciated.   If you are a member of Reading Rifle & Revolver please attend!