Pioneer Valley USO and Chicopee Comprehensive High School to Receive Funds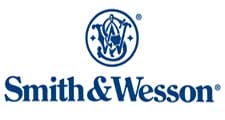 Springfield, MA -(Ammoland.com)- Despite wintery conditions that impacted citizens across the New England area, volunteers gathered bright and early on the morning of January 24th to finalize meal preparations for Smith & Wesson's annual Game Dinner.
More than 60 dedicated individuals teamed up to help generate $35,000 for local charities from proceeds raised at the dinner. This year's event provided meals to over 500 guests who dined on wild game appetizers and entrees. The event generated $25,000 for the Pioneer Valley USO and $10,000 for the Chicopee Comprehensive High School scholarship fund.
A sold-out event for the last several years, the annual Game Dinner features wild game donated by various outfitters and from hunts held throughout the year. This year, guests were treated to menu items that incorporated over 1,600 pounds of game in menu items ranging from carved elk roasts and Cajun-style catfish to barbeque pulled boar and antelope kielbasa. The food preparation teams were comprised of local chefs and educators, led by Chef Norm Boucher with assistance from Ezra Bleau from the Chicopee Comprehensive High School, Ryan Rege from the Pathfinder Regional Technical High School and Eric Rogers from Westfield Vocational Technical High School.
In addition, Smith & Wesson received support from 60 local volunteers including employees and non-employee community residents, who logged a total of more than 530 volunteer hours over the course of four days to make the event a success.
"Each year our employee volunteers and the talented culinary educators from local technical high schools collaborate to create a one-of-a-kind dining experience," said James Debney, President and CEO for Smith & Wesson. "Thanks to the dedication of all these individuals and the generous contributions from our co-sponsors, vendors and sportsmen, this event continues to be a great success. On behalf of the company, I would like to extend our thanks to all of those who participated in this year's game dinner. We look forward to having the opportunity to host this very worthwhile and fun event again in 2016."
Donations made from this year's dinner will help support activities and programs within the USO of Pioneer Valley and the Chicopee Comprehensive High School. Men, women and families of the armed forces utilize the USO for social, recreational, educational and entertainment programs and services. The donation made to the Chicopee Comprehensive High School will be used to support the institute's culinary scholarship programs; five students received scholarships in 2014 as a result of this event.
For any interested parties that would like to help support next year's dinner, please contact Elaine Stellato, Smith & Wesson Employee/Community Relations Manager at (413) 747-3371 or at [email protected]
About Smith & Wesson
Smith & Wesson Holding Corporation (NASDAQ Global Select: SWHC) is a U.S.-based leader in firearm manufacturing and design, delivering a broad portfolio of quality firearms, related products, and training to the global military, law enforcement, and consumer markets. The company's brands include Smith & Wesson, M&P, and Thompson/Center Arms. Smith & Wesson facilities are located in Massachusetts, Maine, Connecticut, and Missouri.
For more information on Smith & Wesson, call (800) 331-0852 or log on to www.smith-wesson.com.