Securing the Right to Carry in California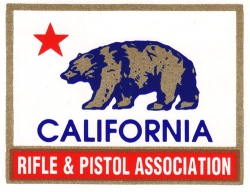 San Diego, CA -(Ammoland.com)- Just yesterday, the Ninth Circuit Court of Appeals issued the following order in the case of Peruta v. San Diego County:
Upon the vote of a majority of nonrecused active judges, it is ordered that this case be reheard en banc pursuant to Federal Rule of Appellate Procedure 35(a) and Circuit Rule 35-3. The three-judge panel opinion and order denying motions to intervene shall not be cited as precedent by or to any court of the Ninth Circuit.
This means, essentially, that the landmark opinion rendered in the Peruta case over a year ago— that found there is a right to carry under the Second Amendment which forbids sheriffs from requiring law-abiding adults to prove they have a special need for a carry license—is no longer valid, and an "en banc" panel of eleven judges will decide whether to uphold the panel's decision, which would be a huge victory for the Second Amendment, or overturn it, putting California back to where it was before.
A more detailed explanation of what this may mean will be forthcoming shortly. For those who have been following this case, there is no indication yet whether the Attorney General's petition to intervene in the matter will be considered. Also noteworthy is the related case of Richards v. Prieto will also be reheard en banc.
Stay tuned further news and developments on this very important case.
About California Rifle & Pistol Association (CRPA)
The California Rifle & Pistol Association (CRPA), founded in 1875, is a non-profit membership and donor supported organization with tens of thousands of members throughout California and the nation. CRPA's members include police, professionals, firearm experts, the general public, and loving parents. CRPA is dedicated to promoting and defending the shooting sports, and to providing safety information, education, and skills training. CRPA also organizes and sanctions competitive shooting activities for both adult and junior shooters.
For more information, please visit www.CRPA.org.