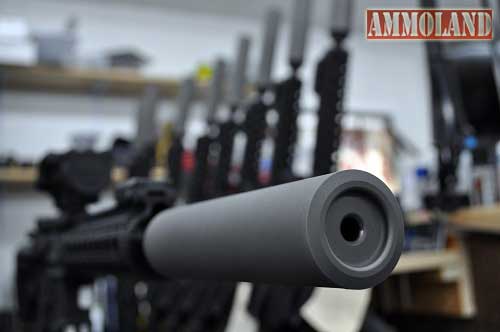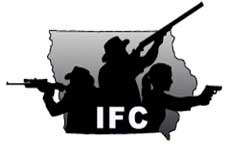 Clive, IA -(Ammoland.com)- My name is Nicholas Forney, and I am writing today to express my opinion as to why it is important to me as a disabled veteran that Iowa should follow the lead of the 39 other states in the United States of America that allow suppressor ownership.
Born and raised in northwest Iowa, I joined the Army in 2005 as an infantryman, eventually becoming a paratrooper. While I loved my job as an airborne mortarman, it came with some degrading health side effects. It's very common for paratroopers to develop bad knees (thanks to repeated hard landings).
But during my time in the service I was also diagnosed with a severe case of hearing loss. Being raised in the great state of Iowa I, like thousands of other kids, grew up around guns and sport shooting. Sport shooting allows you certain comforts that being in a war zone simply does not. One of those comforts is the use of hearing protection devices. Jumping out of airplanes, shooting rifles, machine guns, mortars, and all of the other things that my job in the Army demanded of me were detrimental to my hearing, and quite frankly my best efforts to protect my sense of hearing weren't enough.
From 2006-2007 I was deployed to Iraq. A considerable amount of my deployment was spent in combat firing my weapon, flanked by my fellow soldiers firing weapons around me, as well as the all too common IED explosion. Unsurprisingly, my hearing began to seriously degrade. When I returned home after that deployment I was told that my hearing had deteriorated to the point where I needed to be fitted for hearing aids. I was 23 years old.
My desire to serve would not be dissuaded. Despite serious hearing loss I deployed twice more. I was in Afghanistan from 2009 to 2010, and was sent back to Afghanistan from 2012 and 2013. My second and third deployments were particularly hard on my hearing. We had constant mortar fire striking without notice, each time leaving us with a ringing in our ears and a bit more irreparable damage. After my third tour of duty I was told I could no longer serve as a combat infantryman. The doctors told me my hearing had gotten so bad that I was no longer medically fit to serve in the Infantry.
I made the hard choice to end my time in the Army and head home to Iowa. I am now a college student, and wear my hearing aids every day so as to be able to simply hear my professors as I pursue my education. One of my greatest sources of enjoyment, the shooting sports, now causes me considerable pain and further damage to my hearing. Even with great care put into wearing hearing protection any type of heavy sound pollution can still cause damage. I was warned over and over to protect my hearing by Army doctors. One of the best tools they recommended would be a firearms suppressor. The sad fact is, however, my beloved state of Iowa does not allow civilians to legally own suppressors.
Suppressors are legal in 39 states. To me, a suppressor on a firearm is no different than a muffler on a car. It is a very simple, mechanical safety device that helps me, and those around me, to safely enjoy recreational sport shooting. As a father, it's important to me to pass this family tradition on to my son. I want nothing more than for my son, and anyone else I introduce to the shooting sports, to safely enjoy this sport.
Legalizing suppressors will help provide another level of firearm safety for myself, but more importantly for my family and for thousands of other Iowans.
Respectfully,
Nicholas Forney
U.S. Army Veteran
(712) 320-5180
Spirit Lake, IA
About Iowa Firearms Coalition 
Iowa Firearms Coalition is an entirely volunteer, grassroots, 2nd Amendment advocacy group. Responsible for bringing uniformity to Iowa's Concealed Weapons Permitting process, IFC's members work to protect and enhance 2nd Amendment rights in Iowa. An affiliate of the National Rifle Association, the IFC actively seeks to foster and promote the shooting sports. Sign up for our ​email list​ for the latest on 2nd Amendment issues in Iowa. You can support our work by ​becoming a member​, or making a donation​.
For more information, please visit www.IOWAFC.org.