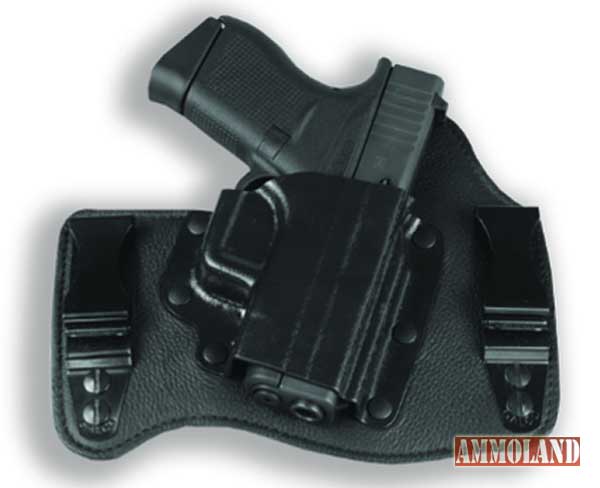 PHOENIX, AZ – -(Ammoland.com)- Galco Gunleather is excited to introduce multiple holster fits for the new Glock 43!
Following the 43's highly successful introduction at the 2015 NRA Annual Meetings & Exhibits in Nashville, Galco is pleased to offer its extremely popular KingTuk, Summer Comfort, Pocket Protector, along with a wide assortment of other belt, IWB, ankle and shoulder holster options.
Not only that, Galco also offers eight women's holster handbags, the versatile Underwraps belly band, three day planners and ammo carriers for the instantly-popular Glock 43!
With holsters in every price range and multiple carry methods, Galco can help outfit Glock 43 owners with the highest-quality American-made gunleather. Visit Galco's website today and see the complete line of holsters for the Glock 43!
Contact:
Galco Gunleather
800-874-2526
[email protected]
facebook.com/galcogunleather
About Galco International LTD:
Galco International LTD is the manufacturer of the Galco Gunleather brand, the premier American-made line of superb-quality holsters, belts and accessories. Encompassing law enforcement, military, defensive and sporting use, the Galco Gunleather brand utilizes leather, injection-molded plastic and Kydex to meet the demands of today's consumers. The award-winning Matrix line of holsters and accessories, women's holster handbags, tactical slings and hunting accessories round out the line. All Galco products are proudly made in the USA since 1969.
See More articles on Ammoland about Galco Holsters