#PDNLIVE Will Discuss Self Defense and the Blade.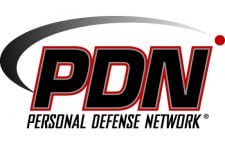 Wayzata, MN – -(Ammoland.com)- Personal Defense Network (PDN) will host another round of #PDNLIVE on Monday, June 22, 2015 from 8:00pm-9:00pm Central Time. #PDNLIVE is a live webcast where the host, Executive Director Rob Pincus and special guests give fans the opportunity to ask, and get answered, on the topic of self defense firearms training and practice.
Alessandro Padovani of Safer Faster Defense will join Pincus, this month's topic is 'Self Defense and the Blade.' Fans are encouraged to email their questions to [email protected] or go to PDN's Facebook page and leave questions in the comments section.
Pincus and his guest will answer as many questions and they can during the live show on June 22 2015.
About Personal Defense Network
Personal Defense Network brings together the insight and training expertise of the best instructors in the industry, and has become the go-to resource for conscientious civilians, law enforcement personnel and military operators interested in defending every aspect of their lives. PDN contributors are a handpicked group, representing all facets of personal defense, so you will have the best the web has to offer, all in one destination. For more information visit www.personaldefensenetwork.com