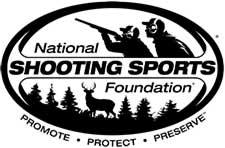 NEWTOWN, Conn –-(Ammoland.com)- The Gun Owners' Action League and NSSF last Friday held the Eighth Annual Firearms Safety and Education Day for Massachusetts Legislators at the Old Colony Sportsman's Association in Pembroke, Massachusetts.
Legislators, their families and staff were invited to a day at the range.
More than 40 legislators and staff, both experienced and many first-time participants, enjoyed the opportunity to try their hand at various shooting disciplines ranging from trap and skeet to rifle and handgun.
Without the generous support of industry members, this event would not have been a resounding success. Legislators also had the opportunity to experience and learn about suppressed firearms that were provided by the American Suppressor Association and Gemtech.
NSSF extends a special thanks to Federal Ammunition/Vista Outdoor for providing ammunition and to Smith & Wesson and Kahr Arms/Auto Ordnance (both Massachusetts-based manufacturers) for bringing numerous firearms and a team of representatives.
About:
Gun Owners' Action League is the official state firearms association in Massachusetts. We are an association of law-abiding citizens who believe in the basic right of firearms ownership for competition, recreation and self-protection. GOAL works hard to defend the Constitution and the Bill of Rights against those in Massachusetts who wish to infringe upon the freedoms guaranteed by our forefathers. The programs sponsored and developed by Gun Owners' Action League are supported by competitors, sportsmen, recreational shooters and law enforcement throughout the state. We were formed in 1974 to protect the right to keep and bear arms for lawful purposes in the Commonwealth of Massachusetts. We are recognized as the state's premier gun rights association. www.goal.org
About NSSF The National Shooting Sports Foundation is the trade association for the firearms industry. Its mission is to promote, protect and preserve hunting and the shooting sports. Formed in 1961, NSSF has a membership of more than 6,000 manufacturers, distributors, firearms retailers, shooting ranges, sportsmen's organizations and publishers. For more information, log on to www.nssf.org.