Please contact members of the House Game and Fisheries Committee and urge them to support HB 366!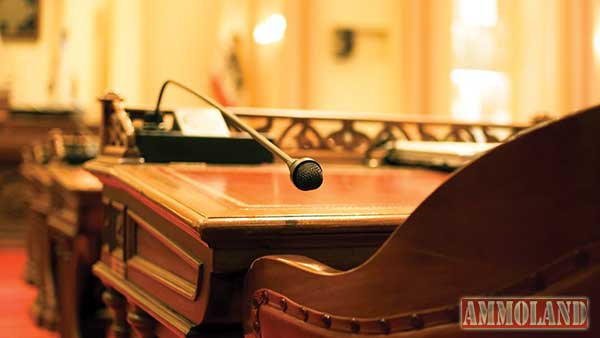 Fairfax, VA -(AmmoLand.com)- Monday; June 15, "Semi-Automatic Rifle Hunting" legislation will receive a public hearing by the state House Game and Fisheries Committee at 11:00 a.m. in room G50 of the Irvis Office Building.
House Bill 366 would bring Pennsylvania in line with the hunting laws of most states by removing the ban on hunting with semi-automatic rifles in the state of Pennsylvania.
Ending the prohibition on semi-automatic rifle hunting would simply providePennsylvania hunters the same opportunities and options enjoyed by hunters in the majority of other states. In fact, the use of semi-automatic shotguns for hunting have been legal for decades in Pennsylvania.
While all hunters' goal is to fire an accurate and ethical first shot, many events outside a hunter's control can intervene that require a follow up shot. Semi-automatic rifles simply give hunters a much greater ability to fire a timely and accurate follow up shot, which can be the difference between wounding or speedily taking a game animal. Another downside to manually operated firearms, when compared to a semi-automatic rifle, is the felt recoil. Larger calibers, including the popular 30-06 and larger, generate significant recoil that average shooters may not handle well. Gas-operated semi-automatics have less recoil, making them more user-friendly and safer, which also significantly improves accuracy.
As most other states have discovered, allowing hunting with semi-automatic rifles is nothing more than expanding firearm selection for the hunter afield.
Please write or call members of the House Game and Fisheries Committee and urge them to make hunting opportunities in Pennsylvania consistent with the rest of the country by supporting House Bill 366. 
About the NRA-ILA
Established in 1975, the Institute for Legislative Action (ILA) is the "lobbying" arm of the National Rifle Association of America. ILA is responsible for preserving the right of all law-abiding individuals in the legislative, political, and legal arenas, to purchase, possess and use firearms for legitimate purposes as guaranteed by the Second Amendment to the U.S. Constitution.
For more information, please visit: www.nra.org. Be sure to follow the NRA on Facebook at NRA on Facebook and Twitter @NRA.