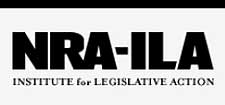 Fairfax, VA –-(Ammoland.com)- The Sacramento Bee reports that former California State Sen. Leland Yee, a gun control advocate rated "A+" by the Brady Campaign, has pled guilty to weapons-related racketeering charges in an organized crime case and now faces 20 years in prison and a $250,000 fine.
Talk about hypocrisy.
Last year we noted that in 2012, Yee said "no one will convince me it's anything other than a joke to say that having multiple clips and semi-automatic weapons that can shoot 100 or more bullets at a time is necessary in this state or in this country. It's ridiculous."

However, during his court hearing on Wednesday, Yee "acknowledged offering to facilitate a multimillion-dollar arms deal for shoulder-fired missiles and automatic weapons with a source tied to Muslim rebel groups in the Philippines."
ABC News further reports that those weapons were intended for distribution within the United States.
Enough said.
About:
Established in 1975, the Institute for Legislative Action (ILA) is the "lobbying" arm of the National Rifle Association of America. ILA is responsible for preserving the right of all law-abiding individuals in the legislative, political, and legal arenas, to purchase, possess and use firearms for legitimate purposes as guaranteed by the Second Amendment to the U.S. Constitution. Visit: www.nra.org