Columbus, GA -(Ammoland.com)- Forget chance or happenstance, PlotWatcher Pro makes getting within bow range of a mature whitetail buck during the early season a reality.
Hunters can pattern early season bucks more easily than at any other time of the season, but it requires scouting with the right tool. Whether hunting from a treestand or ground blind, knowing where and when whitetails are entering and exiting a food plot, orchard or field can give early season bowhunters a huge advantage when opening day arrives.
And it increases the chances for success if the hunter can gather this intelligence without making frequent trips to the hunting grounds. PlotWatcher Pro is just the ticket for helping find the perfect spot for the early season. A single Plotwatcher Pro can monitor an entire field and collect the necessary information for proper stand location and times to hunt.
Loaded with eight lithium batteries, PlotWatcher Pro monitors entire food plots and big fields with constant, every-10-second pictures. The camera captures those images for up to four months an as many as 1,000,000 images before the batteries need to be replaced.
It doesn't take hours of pouring over the recordings to find any game action, GameFinder softwear with MotionSearch, included with the PlotWatcher Pro allows the user to scan an entire days action in about 3 minutes. The user can learn what the deer are doing more effectively and more efficiently.
While other "time-lapse" video cameras save individual image files requiring additional time and processing to get to video format, the PlotWatcher Pro saves images direct to video with Tru-Video. This allows hunters to review their scouting videos immediately. When watching the captured images, the hunter can see the exact time of day the animals appeared, too, which helps the come up with their hunting plan.
The latest models of Day 6 Plotwatcher Pro Hd Game Camera ( tiny.cc/nzo60x ) incorporate the newest firmware updates (free to download at plotwatcher.com), which improve picture quality in low light conditions and prevent the camera from creating multiple files for a single day.
Hunters can immediately see the benefits of setting the affordable PlotWatcher Pro up where it will capture all movement in a large field or food plot well before the hunting season. The hunter can then check it weekly or monthly-or even leave the area alone for three or four months before quickly perusing the PlotWatcher Pro's images to figure out what the game animals are doing.
For more information on the PlotWatcher Pro, check out plotwatcher.com.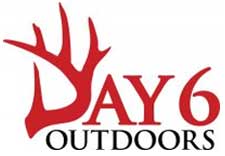 About Day 6 Outdoors
At Day 6 Outdoors, we are committed to developing innovative products to help make every minute of time you spend in the woods enjoyable and productive. We will continue to raise the bar with innovative products, like the PlotWatcher and PlotWatcher Pro game surveillance systems.
For more information, please visit www.Day6Outdoors.com.