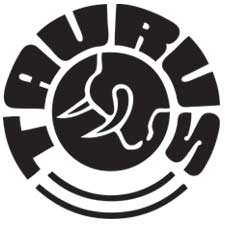 Miami, FL –-(Ammoland.com)- The Taurus Millennium G2 (PT-111) finished in the top spot in New Firearms, Semi-Automatic Pistol category on GunBroker.com for the month of May 2015.
The new Taurus Millennium G2 (PT-111) offers an incredible lightweight polymer frame that is ideal for concealed carry that is just one of the many characteristics this top ranked semi-automatic pistol has to offer.
Taurus continues to please consumers by producing top-of-the-line products at unbeatable prices. This pistol is built to provide security, as well as reliability, for all users.
The Millennium G2 also features an accessory rail and high profile sights. This sub-compact's sleek design and 22 ounce polymer frame also incorporates aggressive, textured grips and melted edges for added comfort which are key attributes that earned Taurus the top spot on GunBroker.com, Top 5 Best Sellers – Gun List.
"We have been working hard at Taurus to produce reliable firearms that meet our customers' needs," said Tim Brandt, Director of Marketing Director for Taurus.

"We include features that are typical of higher end models at more affordable pricing. GunBroker.com's report shows our work is paying off. We appreciate our customers and their loyalty to our brand. We will continue to have new and exciting products to add to our line."
Millennium G2 SPECS:
Model: 111G2
Finish: Blue
Caliber: 9mm
Capacity: 12 +1
Weight: 22 oz
Barrel Length: 3.2"
Frame: Compact
Action: SA/DA
Front Sight: Fixed
Rear Sight: Adjustable-2 dots
Length: 6.2"
Safety: Loaded chamber indication, manual safety, Taurus Security, tripper safety
MSRP: $301.52
About Taurus Holdings:
Headquartered in Miami, Taurus Holdings, Inc. owns or represents some of the most recognized and valued firearm brands worldwide, including Taurus®, Rossi®, Heritage™ and DiamondbackTM. Taurus Holdings is an industry leader with over 200 years of combined manufacturing experience that offers quality and value-packed firearms to the United States and Canada.