Personal Defense Network Has Concluded Another Training Tour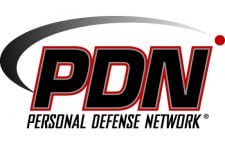 Wayzata, MN –Personal Defense Network (PDN) has concluded another successful training tour. The 2015 tour consisted of over 60 classes taught in more than 30 cities on a dozen different topics by 11 instructors. The tour started in late March and ended in August, events covered a wide range of personal defense topics taught by highly regarded experts in defensive firearm instruction.
"This tour was significantly broader in scope in regard to class topics and instructors. It was great to have new sponsors join the tour and venues this year," said Rob Pincus, Executive Director of Personal Defense Network. "For me personally, the tour is becoming more and more important to my training calendar, as I shift the vast majority of my annual classes to the spring and summer months and clear way for projects during the fall and winter."
The 2015 tour sponsors include several returning companies that have supported previous tours, as well as new additions. Tour sponsors include GunVault, Viridian, Crossbreed Holsters, Benchmade Knife Company, Springfield Armory USA, CMMG, Liberty Ammunition and Breakthrough.
For more information about the Personal Defense Training Tour and its sponsors, please visit www.personaldefensenetwork.com.
About Personal Defense Network
Personal Defense Network brings together the insight and training expertise of the best instructors in the industry, and has become the go-to resource for conscientious civilians, law enforcement personnel and military operators interested in defending every aspect of their lives. PDN contributors are a handpicked group, representing all facets of personal defense, so you will have the best the web has to offer, all in one destination. For more information visit www.personaldefensenetwork.com
– ### –