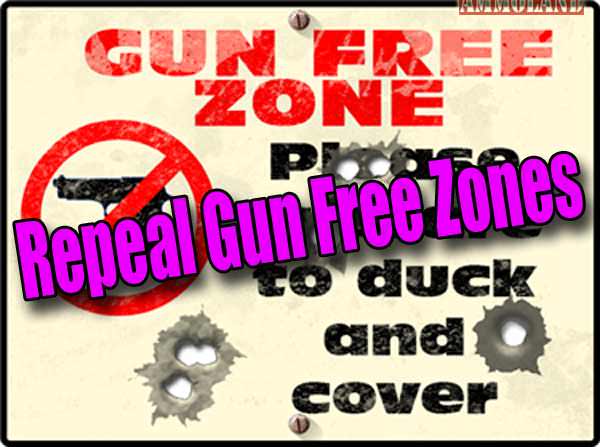 Connecticut – -(Ammoland.com)- The Connecticut Citizens Defense League (The state's largest grass-roots gun rights group) Releases the following statement regarding the Umpqua Community College shooting on Thursday October 1st 2015.
From CCDL President Scott Wilson:
"We are shocked and saddened by any action that is violent in nature, and our sincerest thoughts and prayers go out to all the victims and families involved with this incident".

"Much of the commentary from political leaders calls for more useless bans on legal gun ownership. The critical point that is always left out by those who advocate along these lines is the fact that that these shootings almost exclusively happen in 'gun free zones'. From Columbine to Sandy Hook to Roseburg Oregon, there is one irrefutable fact: Signs or laws that bar individuals from possessing the means for personal protection will not work, nor have they ever worked against criminals who are bent on murder".

"It is time for people to wake up to the fact that Utopian fantasies like gun free zones simply do not work. It is time for those who control public gatherings (be it in a school or a movie theater) to wrap their heads around reality. People are needlessly dying".

"The president of this country calls for more gun control after each and every instance of a mass murder, but he has offered no solution beyond curtailing or eradicating our rights as a free people. Anyone who looks beyond the smokescreen of his empty words should wonder exactly why that is".

"It is time for our society to admit that the 'gun free zone' experiment has failed".
About the CCDL: The Connecticut Citizens Defense League was formed in 2009 by a small group of concerned citizens as a non-partisan organization to advocate second amendment rights in the state of Connecticut. Since their founding, the group has grown to over 19.000 members across the state.
Thanks to this large supportive base across the state the CCDL has become a fixture at the Capitol, and well-recognized by committees that see firearms related bills.
As the go-to organization in the state they are consulted regularly by lawmakers who have questions and concerns about pending legislation or existing laws. For more information on the CCDL please visit http://www.ccdl.us/