USA – -(Ammoland.com)- The attacker is coming toward you. You don't want to be there. If you move, even one step, the attacker now has to adjust to you.
This movement off the X, away from the spot where the attacker is striking, will help to keep you alive.
Practice this movement. Build it into your regular training ritual and work on it so often it becomes second nature.
You only reach for your gun when you are in danger. Every time you are in danger you should move out of the way.
Therefore, each time you reach for your gun, you should move.
Pick a direction and get off the X!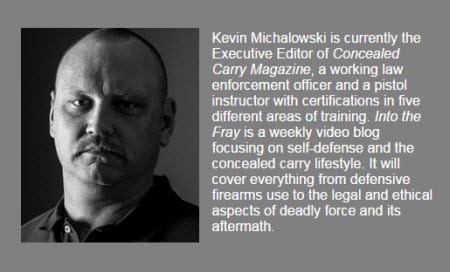 About:
United States Concealed Carry Association is The Most Comprehensive, Up-To-Date Resource for the Law-Abiding, Armed Citizen. Visit: www.usconcealedcarry.com