By Major Van Harl USAF Ret

Henry AR-7 Survival Rifle a Necessity and a Desire.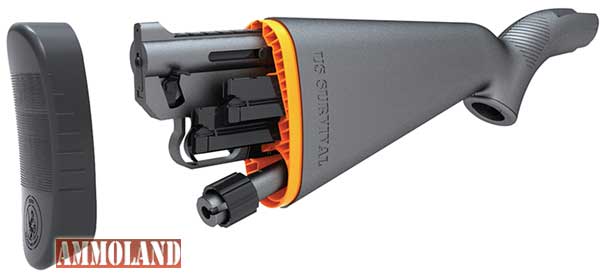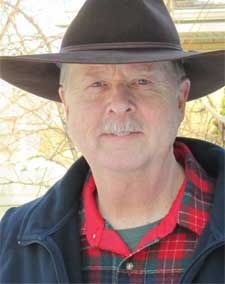 Wisconsin -(Ammoland.com)-  My first Henry AR-7 survival rifle 22LR was an original Armalite that I bought in high school. I had lived in Scotland as a child and had seen James Bond in a couple of his movies use an AR-7 to stem the tide of crime and evil.
I wanted one and I believe it was my very first new, store-bought rim fire rifle.
Since the entire rifle breaks down into a few parts that fit into the plastic stock, there is no need for a case.
Let's not however mistake necessity and desire as interchangeable when you are dealing with new guns and accessory ownership. If you took desire out of buying firearms the industry would crash.
I was not overly impressed with the Armalite AR-7's functioning, lots of feeding problems that I could not fix. I sold it over 35 years ago.
Henry AR-7 Survival Rifle
I got my hands on a new AR-7 also known as the Henry Survival Rifle. This one is manufactured by Henry Repeating Arms, the people who make those gorgeous brass receiver lever action rifles. The first thing I noticed was the new Henry AR-7 Rifle was heavier.
Speaking to Tom Kotz, a factor rep at Henry, I was advised that their version has seen some changes since the Armalite days.
The plastic stock has been redesigned to hold three magazines where the old Armalite only held one. The plastic material used is stronger. This is why the rifle weighs a pound more than back in the old days. So it has gone from 2 ½ pounds to 3 ½ pounds. The firearm was originally designed to be light, to be used as a military survival rifle that eventually became a civilian survival rifle.
There are many airplanes in Alaska and Canada that have AR-7 rifles stored on board for emergencies. Because aviation rules in both countries require firearms to be present in aircraft that are used in remote flying, Gordon Mcgowan, Milarm Co Ltd Gun Store, in Edmonton, Alberta, Canada told me there is always a steady demand for the AR-7. Henry has shipped a lot of AR-7s to Cabelas of Canada.
Henry Repeating Arms has updated the magazine, the bolt springs and they use the new, more durable plastic. The AR-7 was designed to float. The rifle can be completely assembled or put away and stored in the stock. Drop it in the water either way, and it will float. Some of the older AR-7s had some leakage problems, but the new Henry version has improved that process.
Backpacking with the Henry AR-7 Survival Rifle
The Henry AR-7 Rifle is marketed as a backpacking firearm that because of its light weight and the ability to break down into a small "package" can in fact be transported in a hiker's pack. Mr. Kotz at Henry informed me to stick to high velocity or even better hyper velocity 22lr ammo when shooting the AR-7.
For me that only means CCI Mini-Mags (1235 FPS) for practice and hunting and my personal favorite for 40 years, CCI Stinger 22lr hyper velocity (1640 FPS) for real world survival carry situations and stopping "walkers".
When you head into the bush with your AR-7 rifle take the CCI Stinger and CCI Quiet-22, 22lr ammo (710 FPS). You may need to use 22lr ammunition that has less volume, perhaps in a "walker" encounter situation–where noise only brings more "walkers".
You will have extraction issues with the CCI Quiet-22 ammo, just cycle the round and shoot it, being prepared to manually extract the spent case. I had no malfunctions when test firing the AR-7, but I followed Mr. Kotz advice. Just as my 40 plus years ago Armilite AR-7 did, the current Henry Repeating Arms AR-7 hit what it was aimed at. There is a rail on top of the receiver that allows for attaching a scope.
Every time you assemble or dis-assemble the rifle you have to remove the scope and that affects the zero of the optics. In a survival situation do you expend critically limited ammo to re-zero the rifle? If the scope dramatically improves your success in deploying the AR-7 then the answer is, shoot a few rounds and increase your odds of hitting the target using a scope.
James Bond was using an AR-7 back in 1963, and so have a large handful of other Hollywood and TV characters, both good and bad, used one.
There is a decent selection of after-market accessories out there for your AR-7.
And I say your Henry AR-7 because this is one of "those" firearms everyone should own. It is a truly unique rifle that fills a need no other firearm can.
This one could literally save your life someday and you get to fill a survival necessity and a desire in one purchase. I believe every pickup truck in Oklahoma should have an AR 7 rifle stored behind the back seat—just in case.
Henry AR-7 Rifle Resources :
Books on the Henry AR-7 Rifle
Henry AR-7 Rifle User Manual
Used & New Henry AR-7 Rifles For Sale
Henry AR-7 Rifle Parts
Henry AR-7 Rifle Ammo
Major Van Harl USAF Ret.
[email protected]
About Major Van Harl USAF Ret.:Major Van E. Harl USAF Ret., a career Police Officer in the U.S. Air Force was born in Burlington, Iowa, USA, in 1955. He was the Deputy Chief of police at two Air Force Bases and the Commander of Law Enforcement Operations at another. He is a graduate of the U.S. Army Infantry School.  A retired Colorado Ranger and currently is an Auxiliary Police Officer with the Cudahy PD in Milwaukee County, WI.  His efforts now are directed at church campus safely and security training.  He believes "evil hates organization."  [email protected]